FG market's fashion category has a ton of excellent buying options for both businesses and individuals. As I was looking through the fantastic businesses listed, a specific company really jumped out to me. It felt like a breath of fresh air because they not only offer a variety of fashion products, but they add new products to their stock on a daily basis. And that's great news! It means you're practically guaranteed to find something your customers will love, and even if you somehow don't find it today, you may still locate it tomorrow.
Read on to learn more about Rainmaker Accessories Inc.!
Bracelets, Earrings and More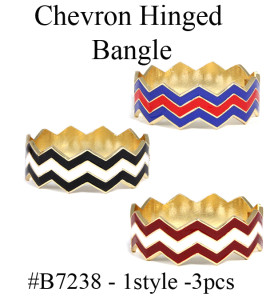 So what kind of fashion accessories am I talking about? Well, first I was struck by their wonderful selection of absolutely beautiful metal, corded and leather bracelets. They offer religious themed jewelry with crosses, Aztec-style beaded work and even bamboo stretch bracelets. Then I looked through the earrings available and was blown away by all the different styles and options. They had everything from hoops to shoulder dusters, pearl and crystal teardrop danglers to chandelier and geometric glass dangles.
You can even find earrings in every birthstone available in both gold and silver!
Beyond Jewelry
As if that weren't enough, I discovered that Rainmaker also carries eyeglasses and readers and a whole host of items available in their miscellaneous category. They have everything from watches to headwraps and several different types of scarves and specialized necklaces. And if your customers are big into college sports, they'll love the accessories for the University of Texas and University of Arkansas. They even carry seasonal items and pins with a patriotic theme!
If you are looking for a company that will always have something your customers will find fresh and new, allow me to recommend Rainmaker Accessories Inc.!