Customers visit your store and expect to find items of the season. Are you offering them that? Does your store feature all the latest seasonal decor? Well, if not, you need to feature all the latest products on trend. So, you need to stay up-to-date on all the big trends of the seasons so you can offer them in your store. FGmarket is bringing to you our top picks in seasonal decor.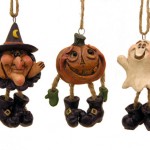 Ornaments are great ways to show off the season. No matter what season it is, there are ornaments out there that can display it. Bert Anderson Collection has Halloween ornaments, snowmen, Santa and animal ornaments. You can hang ornaments on trees or display them in centerpieces. They are very versatile. Plus, ornaments add a wonderful statement and truly show off the season. These adorable Halloween ornaments feature ghost, pumpkin and witch design.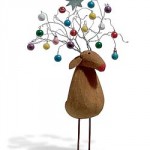 This adorable figurine would add to any Christmas decor. It's a reindeer with assorted Christmas ornaments from Jeremie Corp. Adorable figurines add so much to your seasonal products. This design would be ideal to set out on a coffee table or end table, which makes it an ideal home accent for the Christmas season. Along with Christmas, you'll also find that they offer seasonal decor for Easter, Thanksgiving, Halloween and winter.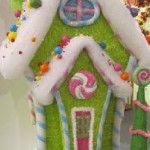 How adorable is this gingerbread house from Doug Thorson Sales? Everyone needs a little color to their life and to step outside of traditional. This funky lime green with pink, blue and orange accented gingerbread house will definitely help your customers step out-of-the-box at Christmas time. Pair this Christmas house with other funky colors and your customers will have fun Christmas decorations.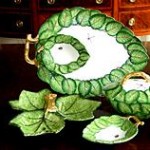 Lets not forget about summer! This fun ladybug platter from The Mane Lion. During summer, your customers may enjoy hosting parties outdoors in the warm weather. Therefore, having a variety of summer servingware is a must in your store. This platter represents spring and summer perfectly. With hand painted ladybugs and dragonflies adoring the red-veined green leaves, this platter is absolutely gorgeous. Use this indoors or out along with the accent pieces that match and your customer's food will look even better!
So, don't forget to feature products in your store that represent the seasons. Customers love changing out their home accents to go with the season. Spring, summer, winter or fall, they want to match it all.
This post is brought to you by Holiday & Special Occasion Suppliers.
Use FGmarket's helpful vendor directory to help you find all your wholesale needs!