FGmarket is full of hidden gems, and I just found one that I think you'll love! There's nothing like finding an item that offers the variety and choice necessary to appeal to everyone walking through your door. I know that sounds like a tall order, but variety and customization are exactly what you get when you order from Signature Tumblers!
A World of Variety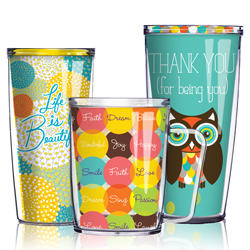 These tumblers are made in the USA and available in a myriad of different looks. Are you in a college town? Order tumblers displaying the local team's colors and watch them fly off the shelves. Do your customers enjoy witty sayings or his-and-her items? You'll find comedy and relationship themed tumblers sure to keep those customers in stitches.
You can find inspirational, pet, special occasion and even family-themed tumblers, but best of all, you can also custom order your own. Want to promote your business with some free giveaways? Just have some tumblers made with your company logo and you're ready to go!
Quality and Design that is Second to None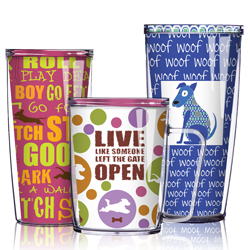 Using a distinctive double-walled construction, these tumblers are durable, thermal insulated and designed to last a lifetime. They are made using two layers of the highest grade polymer (the same product used to make prescription lenses) which are ultrasonically welded to create a perfectly insulated product. The air trapped between the layers keeps cold drinks cold and hot drinks hot for an extended time. I also virtually eliminates sweating and makes the tumblers extremely durable and shatter proof.
They are perfect for any location be it the car, patio, boat or just out and about!
You want to carry a product that your customers will love, and Signature Tumblers has just what you need!