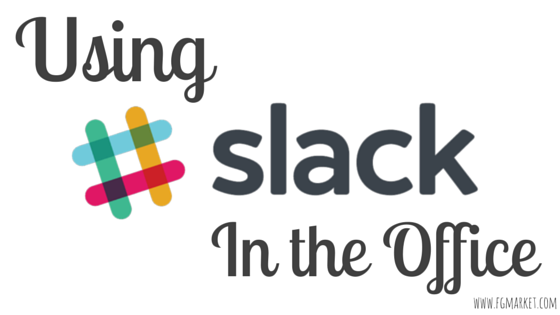 Slack is an online office messaging app that has been called the future of communication between employees in the work space. It has even been touted by publications like The New York Times, Bloomberg, and The Verge as the messaging app that will eventually kill off email.
So, if you're looking for a better way to communicate with your employees, co-workers, or employers, check out these facts on Slack!
Communication Across Multiple People
Slack is a San Francisco startup that launched in August 2013. Since that time, it has amassed a total of more than 1 million active monthly users, with a company value of more than $2 billion.
It's safe to say that Slack will continue to grow in popularity, and make its way to every company, whether a small company of less than 50 employees or a huge corporation of thousands of workers.
Slack's main purpose is to simplify and optimize communication between employees. Rather than having countless meetings, sending countless emails, and having countless miscommunications, Slack aims to be an app that always keeps you connected with your company.
When you sign up for Slack, you'll be able to add as many employees to the app as you want to the software. Once they're signed up, employees can chat about projects; share files, images and documents; leave comments and suggestions on other's projects; and even chat with each other on non-work related topics, allowing co-workers to build relationships faster, and have better communication between each other.
Channels
The main way Slack accomplishes this great connectivity is through its channels. Channels are message groups that can be divided into numerous topics, including a general company channel for announcements, specific channels for projects that teams are working on, and even a random channel for fun, stress-free communication.
Anyone can create a channel, give it a purpose, and add co-workers onto that channel. Some channels share messages and files between all employees using Slack, others only share messages with the people that have been added to those channels. So you don't have to worry about muddling up communication in the general channel.
If you're not looking to create an entire channel to communicate with a co-worker, Slack's got you covered there as well. They have a direct message option, similar to Google Hangouts or Facebook Messenger, that allows instant messaging between two employees who don't need to share a message with the entire channel.
There are even private groups to discuss projects and other business without speaking with an entire channel.
Extensive Search Capabilities
What happens when you need to look up a conversation you had with a co-worker three months ago about the new marketing plan you're supposed to launch this month? If we're talking about searching to find an email from three months ago where you discussed the plan, you'ree going to have a difficult time getting there (especially if you delete your emails as often as I do).
That's where Slack's brilliant search function comes in. Simply search for a certain keyword or name of a project, and Slack will scour its archives to show results for every time that word was used in a channel, or in one of your DMs and private groups.
You'll never have to worry about trying to recall what was talked about in that meeting all those months ago; you'll have instant access to it with a simple keyword search.
Sharing Files
When you share files in Slack, they appear directly in your channel stream. For example, if I need to share a blog graphic I've created for a new blog post (let's say this post), all I need to do is find the channel where the blog post is being discussed and upload the file. My co-workers will instantly get a notification that I've uploaded a new file, and they can add comments underneath the graphic to offer suggestions if it needs editing.
Besides file sharing, you can also create text snippets — to share certain paragraphs of an important document — or you can create a long post inside of Slack, perfect for creating company wide announcements.
App Integration
What better way to get efficient and optimize work than by integrating all those other apps you use on a daily basis?
Slack offers integration for a lot of the most popular tools and software that companies use every day, such as Dropbox, Google Drive, Twitter, and IFTTT.
By integrating these apps, there's no need to ever have to exit Slack. Plus, they have a great mobile app that allows users to communicate with their team, even when they're not at the office (don't worry, that doesn't mean you HAVE to use it during your vacation or on the weekends. You can mute notifications when you'd rather not be bothered).
If you're worried about adding another expense to your company budget, don't be! Slack is completely free to use for as many people as you want to add (although, they do offer a paid version for much larger companies looking for more features).
Slack is on its way to killing email for good, and, for some people, that's an answered prayer they've been wanting for quite some time.