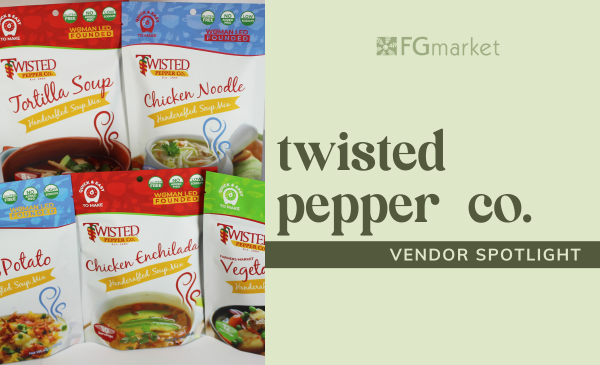 Enjoy signature spice blends and gourmet dip and soup mixes from Twisted Pepper Co.!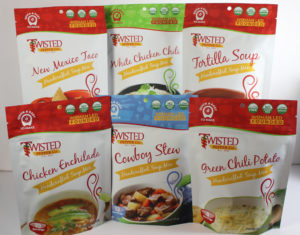 Owner Ellie Hughes started Twisted Pepper Co. in 2005. She started out selling salsa at her local farmers market, and the success she saw inspired her to try creating mixes for dips, soups, and BBQ rubs. Now, Twisted Pepper Co. has dozens of delicious products available to create gourmet tastes at home!
Twisted Pepper Co. products are low sodium, gluten-free, and made with clean ingredients. The signature mixes are handcrafted, and designed to be quick and easy to make! Customers will love the wide selection of dips and soups, and the spice blends will add a kick to any dish.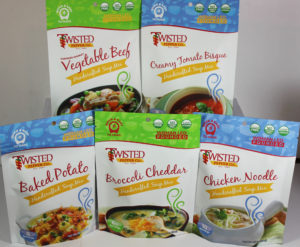 The soup mixes can all be made in 30 minutes or less, and are made with a plant based bouillon that is MSG free and Celiac Disease Foundation approved. There are 22 different flavors to choose from, including fan favorites like baked potato, chicken enchilada, or broccoli cheddar.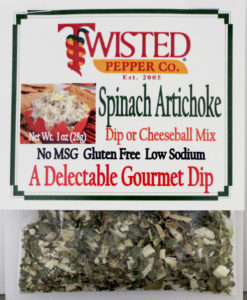 Gourmet dip mixes are made with hand selected spices, and are always a crowd favorite! Choose from Classics like spinach artichoke or toasted onion, or try one of the more unique options like margarita jalapeno or crazy about dill. Don't just limit the mixes to dips though! You can use them to make cheeseballs, use them as seasoning kits for meats and dishes, or add them into one of the soup mixes for an extra boost of flavor.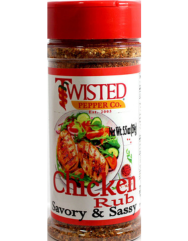 Twisted Pepper also has several BBQ rubs and seasoning blends that any chef or home cook will enjoy. The BBQ rubs are made in small batches, and blended in house. They make great gift basket items, and come in flavors that compliment any dish. The seasoning blends make adding flavor to your favorite meal simple! Kick fajita night up a notch with the fajita seasoning mix. Enhance family favorites with blends for meatloaf or tacos, or use seasonings like Savory Italian or Tuscan Roasted Garlic to create new recipes.
Twisted Pepper Co. makes gourmet easy with an array of mixes and spices!
---