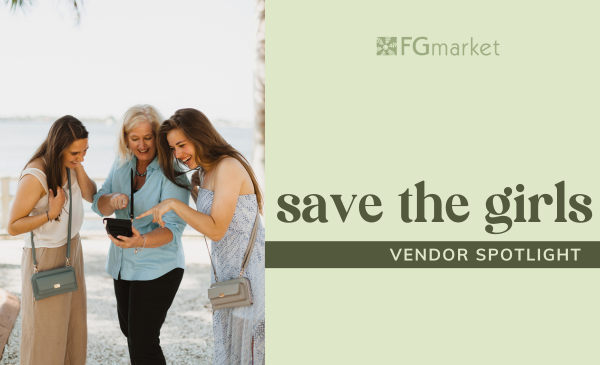 Keep your phones in a safe, convenient place with touch screen purses from Save The Girls!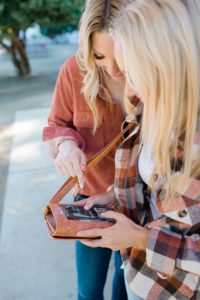 Tami Lange created Save The Girls in 2017 as a way to give women a secure, fashionable option for safely storing their phones. The idea came to her after two of her daughters lost their phones in the same week. The girls' aunt suggested they keep their phone in their bra so they never lose it. However their aunt was soon diagnosed with breast cancer, and told by her doctor never to store her phone in her bra again because of potential radiation. Lange realized that bras and tiny pants pockets weren't the best choices for women to store their phones, and traditional purses still had women pulling out their phones where they could fall or be damaged. Today, Save The Girls offers a variety of fashionable ways to keep track of your cell phone, while reducing the risk of accidents and radiation.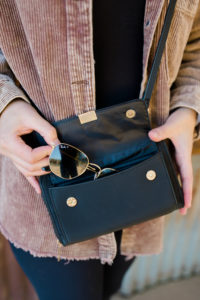 Save The Girls touch screen purses come in a variety of styles. The unique design allows the user to text, call, and use other smart phone functions while the phone is still in the purse! The Captiva is one of their most popular choices. The horizontal cross-body purse offers a sleek look with a specially designed front pocket perfect for reading. The Vista Vail is another cross-body option that doubles as a wallet! The Catchy Clutch is a great option for anyone on the go. Throw it in your purse as a clutch, or attach the adjustable strap for a cross-body option. It also comes with a convenient change purse. All purse options are made with vegan leather, protective touch-screen windows, and space for credit cards and other essentials!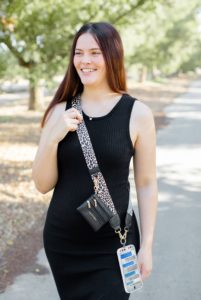 Looking for an option that isn't a purse? The Clip & Go shoulder strap is a new product that gives you the hands-free convenience you're looking for! The strap uses a phone card hanger placed inside your phone case that attaches to the adjustable strap. You can wear it across your shoulder, or swap out the strap for the wristlet strap option! The Clip & Go doesn't interfere with charging your phone, and comes in a chain or fabric option with a cute zippered pouch to carry change, cards, and small items.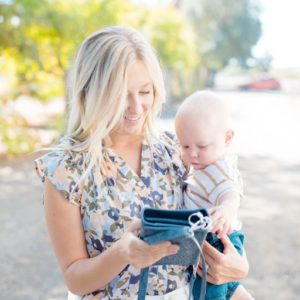 Save The Girls was created not only to protect cell phones, but to protect future generations by pledging 10% of all profit to breast cancer research. Since starting the business 5 years ago, Save The Girls has donated over $40,000 to breast cancer research!
Whether you're looking for yourself, or want to find something your customers will enjoy, Save The Girls touch screen purses offers a selection anyone would love!
---