Serving you for over 20 years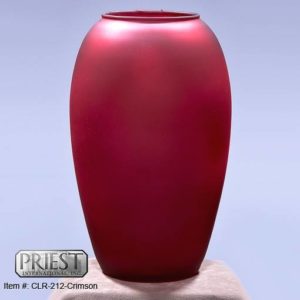 Founded in 1997, Priest International opened its doors to providing its customers with wholesale floral supplies. While they now offer a wide variety of products, glass vases have always been at the heart of the company. When Priest International first opened, they imported small quantities of glass vases from Mexico. Since then, they have expanded to include metal, wood, and ceramic vases along with other home decor items from various countries around the world. Enjoying both the growth of their business and the relationships with their customers over the years they have made it a focus of theirs to ensure that they offer their customers a wide range of products at a variety of prices. Priest International provides nothing other than the best quality, service, and value for their customers and is ready to help you with all of your floral supply needs!
Everything you need to succeed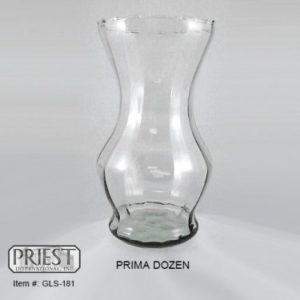 Priest International offers your business stunning products that will stand out to your customers. With various baskets, pottery, glassware, ribbon, and more they can be your one-stop shop for your floral supply needs. Be confident in the products you fill your shop with as you prepare for the next big floral holidays. Explore their vases that come in many different shapes, sizes, and colors so that you can create the perfect arrangement for your customers!
Unique vases for your store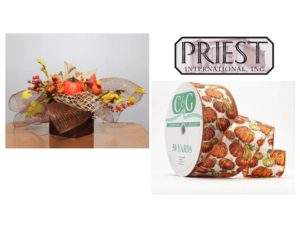 Explore their Aztec Glass Collection. Showcasing a variety of stunning pitchers, vases, and other home accents that bring a beautiful touch of sophistication into your product inventory. Coming in various shapes and sizes you can let your imagination run wild with the possibilities that these vases will bring. Tap into your wild side with their Artist Collection. This collection features unique designs that stand out amongst the rest. The creativity within each design offers a fun and playful way to display any floral arrangement.
Finish off your arrangements with beautiful ribbon accents that tie everything together. Priest International offers a variety of ribbon that is stocked and ready to ship to your store. Incorporate lovely colors into your designs and have fun while you do it with beautiful products from a brand you can trust. Find everything you need to make your customers happy with Priest International Inc.
---
Find out more about Priest International at
www.
priestinc.com!