Eco-Friendly Containers Are All The Rage With Trendy Consumers
It's probably a shock to no one that eco-friendly containers are sweeping the nation as a leader among popular containers. It's also no surprise that environmentally friendly containers come in several forms, making them easy to find and easy to love. When looking for the wholesale eco-friendly products that will get your customers excited, take a look at eco-friendly containers like these.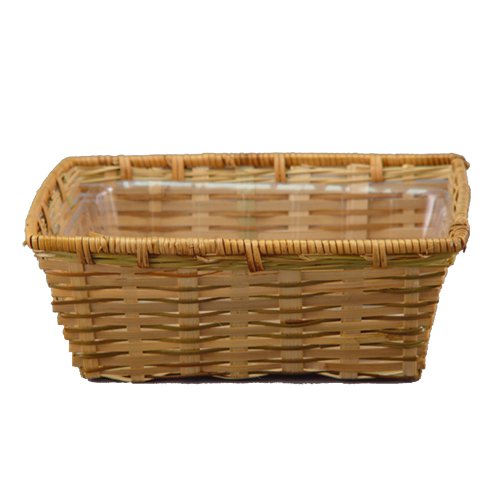 basket

Biodegradable containers — are great because they are made of materials that break down faster, leaving less clutter and waste in our landfills. Environmentally conscious consumers tend to stray from plastic things because they break down much slower. Offering biodegradable containers alongside standard gardening pots and other containers will keep your eco-friendly consumers happy while avoid alienating this valuable niche.
Recyled containers — are extremely popular because they are made of materials that would otherwise go to waste. Soybeans can now be restructured into food, clothing, candles and containers. Other fibrous materials can be used to make containers for a variety of purposes. Recycled plastic containers are just some of the many options for your customers. Others include containers made of recycled aluminum cans, plastic soda bottles, glass and more.
Even basket and papier mache containers will satisfy the desires of your eco-friendly consumers. The most important things to look for when shopping for these "green" products are:
Organic or eco-friendly certification — Though some may not have this, it's always valuable to check the origin of the products to ensure that they are truly living up to their eco-friendly label.
Functionality and quality — Most eco-friendly containers are every bit as good if not better than their standard counterparts. However, as with shopping for regular containers, consider the design and certification when purchasing wholesale eco-friendly containers.
Memorable quality — are the wholesale eco-friendly containers you have in mind easy to brag about? Eco-friendly consumers love to say "check out what this is made of!" If you can find something memorable, functional, and certified–you're on your way to making your "green" customers very happy.
If your store is going green or your customers are favoring an eco-friendly lifestyle, consider eco-friendly containers. They're hugely popular because they can be used in just as many ways as standard containers. Gardening, planting, holding keys or spare change…whatever the function, eco-friendly containers are where it's at among consumers in 2009.