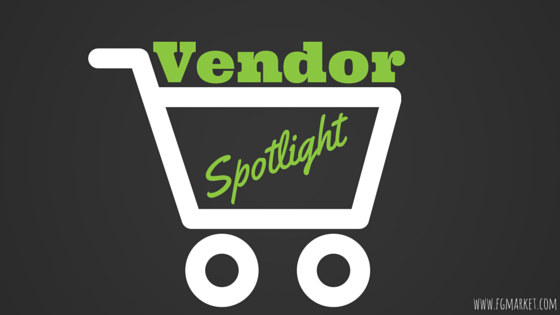 Fun and skin friendly bath products for children are the goal of Vancouver based business Loot Toy Co., who has produced North American made toys since 2015.
Founder Bryan Krafchik began importing quality bath toys from his native South America in 2013 to Vancouver. As shipping prices increased, Krafchik was forced to think outside the box. Bath Squigglers launched in March 2015 and Loot Toy Co. now manufactures healthy products with materials sourced in North America.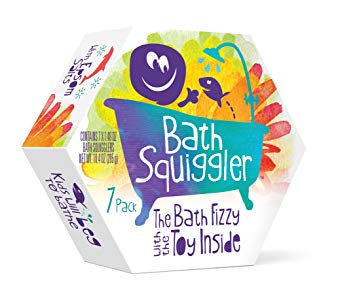 Bath time can be transformed from a battleground into something magical and delightful with Loot Toy products! The toys offer multisensory experiences to engage children and stimulate the imagination. Loot focuses on sight, smell, and touch to get and keep children interested in bath time.
Bath Squigglers, "the bath fizzy with a toy inside," color bath water and produce a fruity fragrance to enjoy during play. As the fizzy dissolves, a sponge character in red, blue, green, yellow and sometimes orange or purple is revealed. Collect all 24 characters for even more fun! Kids of all ages are sure to enjoy Bath Squigglers, so they are perfect for birthdays, school parties and especially stocking stuffers for Christmas.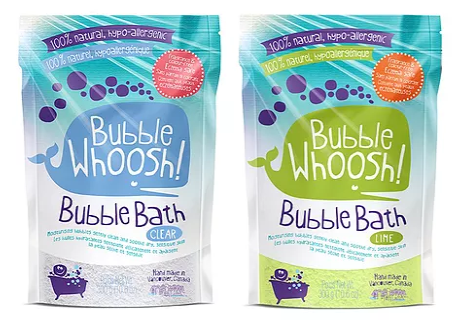 Sometimes, a simple bubble bath is all you need. Bubble Whoosh is a skin-friendly, foaming bath powder that moisturizes with organic ingredients. The Clear formula is hypoallergenic, 100 percent natural, and eczema safe, while the Lime formula is scented with plant-based essential and fragrance oils, and made of FDA regulated food and cosmetic grade coloring.
The food and soap grade materials in Bath Squigglers and Bubble Whoosh won't leave behind stains on the bathtub or skin!
It's time to take the fight out of bath time. Kids can enjoy fun toys and bubbles while getting clean at the same time. Loot Toys are the perfect addition to the bathroom and will make any bath a breeze.