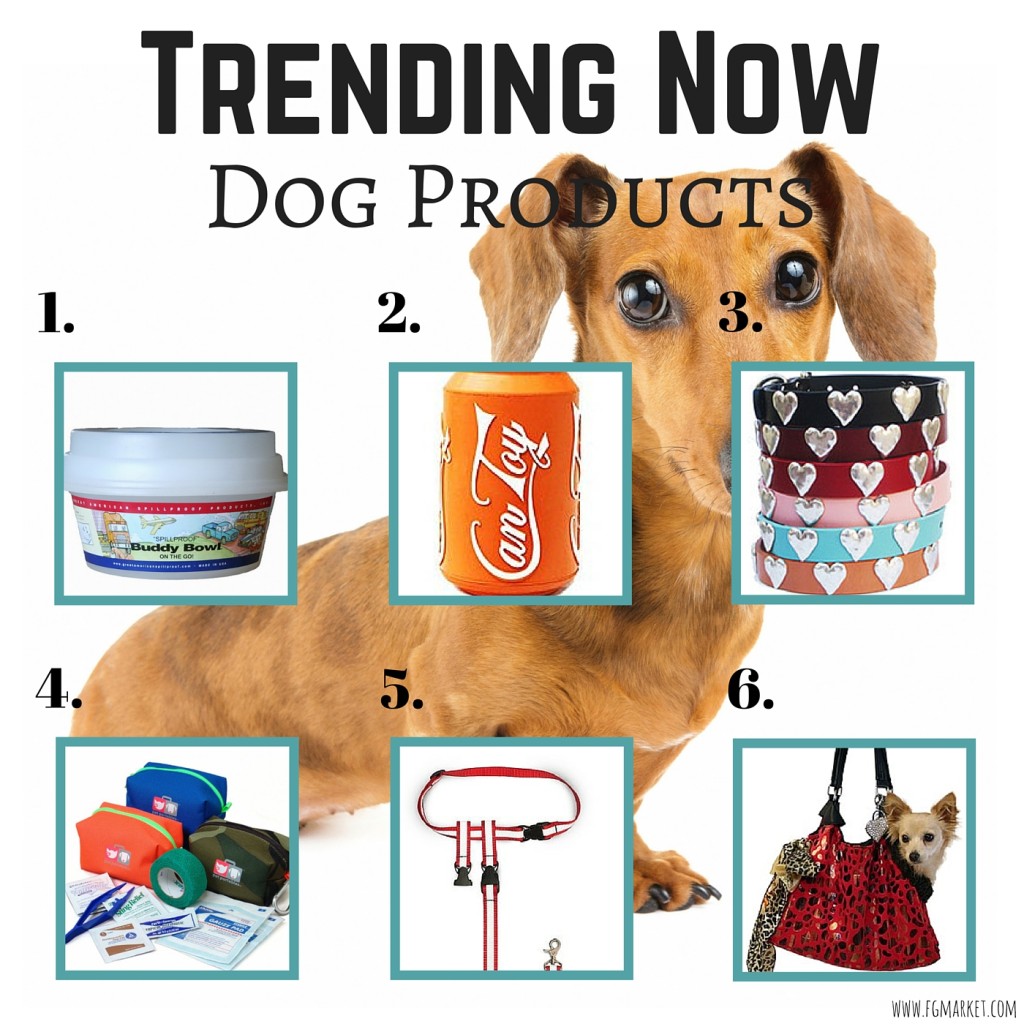 It's not always about people when it comes to pleasing your customers; you have to think about man's best friend, too! That's why this month's trending products all revolve around dogs and dog owners. Check out some of the fantastic products that are trending that month from some of our amazing vendors!
1. Buddy Bowl – Anyone who's a dog owner knows how messy those furry friends can be when getting a drink from their water bowl. That's why Buddy Bowl created the spill-proof water bowl. No more messes, and tracking water through the house!
2. True Dogs LLC – True Dogs flagship product is their Can Toy, a natural rubber dog toy that is free from toxic chemicals and is biodegradable. It's a fun, and safe toy for a dog that will keep them entertained for hours!
3. Dogla – If your customers are looking for high-quality collars for their dogs, Dogla makes the best around. Their collars are handcrafted in America using the finest grain leathers. They have a variety of styles and color options available as well, for added swag!
4. Pet Portables – It's always good to have emergency supplies available if the need ever arises for them. That's why Pet Portables developed their fantastic emergency kits that go wherever dogs go! Their emergency packs can clip onto belts, leashes, and backpacks.
5. The Buddy System – Are your customers tired of having to hold onto leashes when they're performing outdoor activities, such as hiking, running, or training their dogs? That's where The Buddy System comes in. These hands-free leashes loop around the waist, to give customers use of both of their hands while walking their dog!
6. Pet Flys, Inc. – Your customers might not be Paris Hilton or Kim K, but they can surely have the same products for their pets that the celebs own! Pet Flys Inc.'s pet carriers are stylish bags that are perfect for any small dog to fit into, and ride around in style, just like the starlets do!