Based on a business belief that places the highest value on customer satisfaction and product quality, A & W Designs is sure to meet your expectations with their wonderful laser art ornaments. Based out of Tennessee, they are a family business with a love for creating art and making customers smile.
Laser-cut Wood Ornaments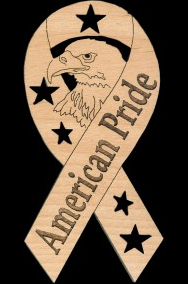 A & W Designs creates all of their gorgeous ornaments in their high-tech woodshop in Lafayette, Tennessee. Like a traditional woodshop, they have all the tools of the trade needed to cut and finish your wood to be smooth, styled, and to your liking. What puts their business over the top is their use of laser precision to ensure these wooden ornaments are each unique pieces unto themselves. With the aid of computers, they use ultra-precise lasers to fine cut all of their wooden designs and give them those extra-fine details you simply can't do by hand or with traditional machinery. The lasers are also used to engrave just about anything you can imagine on the ornaments to give a near-limitless world of opportunity to what kinds of designs they can do. Plaques, magnets, religious, military- they can create ornaments of any shape or style for any occasion.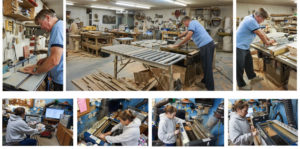 Custom Designs
With the limitless possibilities of laser-aided design, A & W Designs is glad to make you an ornament custom-designed to your liking if you don't see anything on their site that quite fits what you're looking for. Doing custom designs goes hand-in-hand with their business belief that customer satisfaction and product quality are of the highest importance. They can meet both of these criteria by creating a specific and unique piece exactly the way the customer wants it. You won't find a gift more tailored specifically to the person it's intended for. For businesses, these items are great for purchasing and selling in your own stores. They're sure to catch the eye of your customers!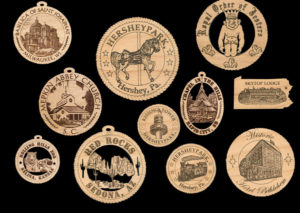 Still not convinced?
Browse their website to see what they have to offer, or give them a call and see what kind of custom design they can do for you! Pricing is reasonable and the options are endless! A & W Designs is proud of the fact that a large amount of their business is from repeat customers. As a business, you don't get repeat customers that keep coming back for more unless the work is of high quality and the service is excellent, and that is exactly what A & W Designs offers for their customers. Why don't you find out for yourself why these customers keep coming back?