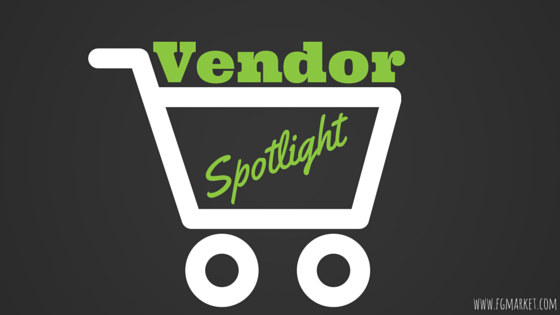 With most of its products made in the U.S., Bronze Baboon's line of inspirational, iconic pop, and even Day of the Dead products gives wonderful gift options for anyone!
Bronze Baboon truly has it all: classy couture cookware, keychains, wallets, apparel, drinkware and even a line for cat lovers. The vivid and fun designs of each product are eye-catching and sure to make you stand out in a crowd.
Perhaps the most fun section of Bronze Baboon's inventory is its Day of the Dead selection. Day of the Dead, or Dia de los Muertos, is a celebration of the life of ones who have passed on to the other side. Bronze Baboon carries on this tradition with bright sugar skulls, both realistic and cartoonish, on hoodies, shot glasses, shirts and coffee mugs. Even little ones can celebrate with the "Pablito" sugar skull shirt, a design that is kid-friendly while still paying tribute to this ancient holiday.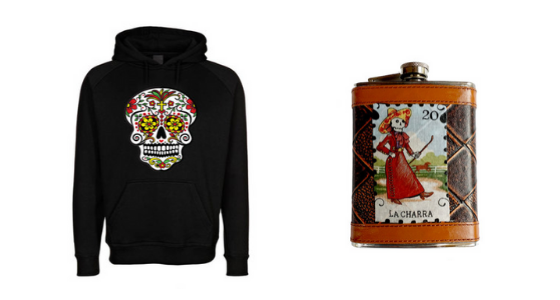 Looking for a unique gift? Try the various designs of wallets that Bronze Baboon has crafted to bring color and joy to a seemingly simple item. Grab one decorated with sugar skulls, or proudly display your Mexican heritage with a Mexican flag. Art lovers can enjoy a Frida Kahlo patterned wallet and those practicing Catholicism have options of different religious icons.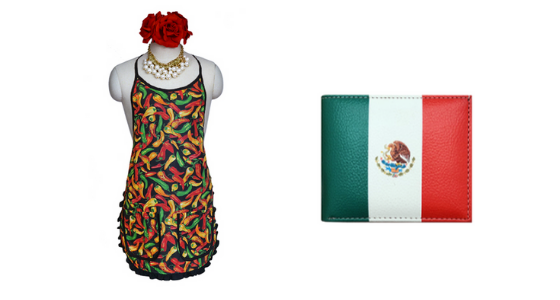 Spice it up in the kitchen with the pepper, sugar skull and Frida Kahlo patterned cookware! Oven mitts and potholders in these fun designs will bring life to your next dinner, and the frilly aprons are stylish yet still functional with two front pockets. Mexican art is known for bright colors and the patterns of Bronze Baboon's kitchen line convey that with every piece.
Bronze Baboon offers fun products for anyone looking to show off their Mexican heritage while staying true to tradition. Whether you're dressing up for Dia de los Muertos or cooking a Mexican dish, Bronze Baboon has the apparel and accessories you need!
---