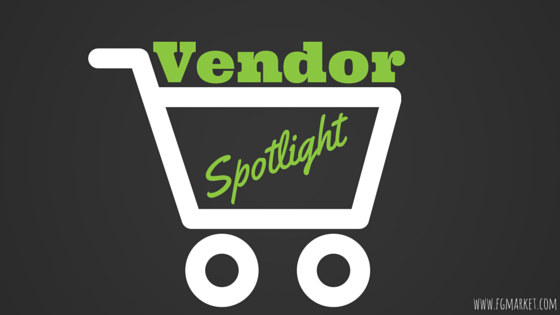 Sometimes designers can get so caught up in the look that they forget about the practical use of the product. That wasn't the case for Daniele Semeraro, the Swedish designer of Sempli, a company that specializes in elegant glassware with a functional design.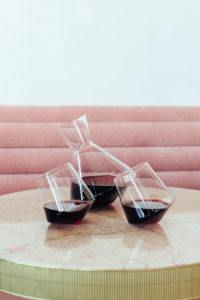 Sempli's Roots
Daniele Semeraro was raised in Sweden but spent much of his life in Italy. He admired the simple functionality of Sweden and the style and elegance of Italy. Semeraro realized that the wine glass played an essential role in the drinking experience and came up with the idea of a stemless design that started the Cupa-glass series.
The glass is handmade from the purest, lead-free crystal by the most skilled glassblowers. Semeraro combined entertainment and practicality with a unique tapered bottom that causes the glass to swirl when put down, allowing the wine to aerate on its own.
Design at its Finest
Sempli offers a variety of glasses, including their popular Incanter, which allows the user to infuse whatever ingredients they choose into their beverage. Created with the signature spinning bottom, the Incanter will entertain guests and impress them with your homemade drinks.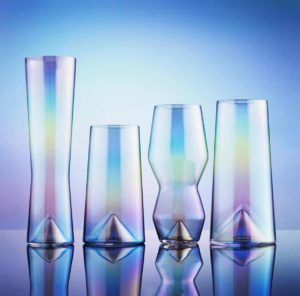 The Monti-Taste set includes an array of flat-bottomed glasses for all types of beverages. Modernize your home glassware with the new Monti-IRI Limited Edition Taste Set. The name is inspired by the Egyptian word for 'eye' because of its myriad of color reflections. These iridescent beer vessels are designed to hold specific types of beer, from IPA to ale.
Sempli also offers brass and chrome plated bottle openers to enhance the modern style, as well as snack bowls with their signature tapered bottom, a variety of lifts for your Cupa glasses, and light fixtures to tie the contemporary look together.
Custom Engraving
If you're looking for something personalized or even a corporate gift, Sempli has got you covered. They offer a vast amount of custom engraving and decal options for your glasses. Incorporate your logo or make it personal with initials.
---
Fill out a Vendor Inquiry form, or check out the wholesale catalog on www.shop.sempli.com.