Buying from individual vendors is great, but sometimes you just need a one-stop shopping location. A wholesaler who carries a variety of products not only makes ordering a breeze, they also save time.
And did we mention rhinestones? What customer doesn't love the glimmer and glamour of these fashionable decorations? If you're looking for your next warehouse wholesaler, you need to check out WholesalebyATLAS!
Find the Fashion
Finally, a company that provides an array of products spanning from handbags to jewelry to apparel and so much more, and all covered with rhinestones!
Do your customers like handbags? Find some that shimmer with eye-catching beauty and are available in more styles than you can imagine. How about jewelry? These bracelets and pendants are available in religious themes as well as a range of other eye-catching styles sure to shine right into your customer's hearts.
And let's not forget the clothes! They carry shirts, tops, scarves and even caps, each available with a gorgeous rhinestone design equaled only by their comfortable fit.
Fun For You And Your Pets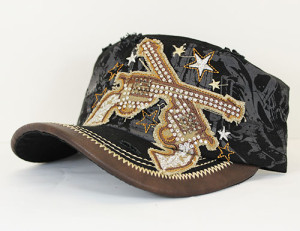 As if the fashion line wasn't enough, you'll find so much more on this website. Ever have customers coming in looking for wallets? How about cellphone cases or bible covers? These rhinestone encrusted items will meet any customer's need for accessories with bling. And what self-respecting rhinestone lover goes into public without a lustrous headband or pin? They even have belt buckles!
But humans aren't the only ones who get to have fun. This company carries rhinestone leashes and horse tack!
If your customers love a good rhinestone and you love the opportunity to meet their needs all in one place, you need WholesalebyATLAS!