With the holiday approaching quickly, have you sat down and figured out what gift items to feature in your store? Do you know what is on everyone's holiday wish list this year? If not, FGmarket has got our top picks that is on everyone's wish list for this holiday season. So, start planning and make a list for your store so you'll be on top of all the latest gift trends for this season.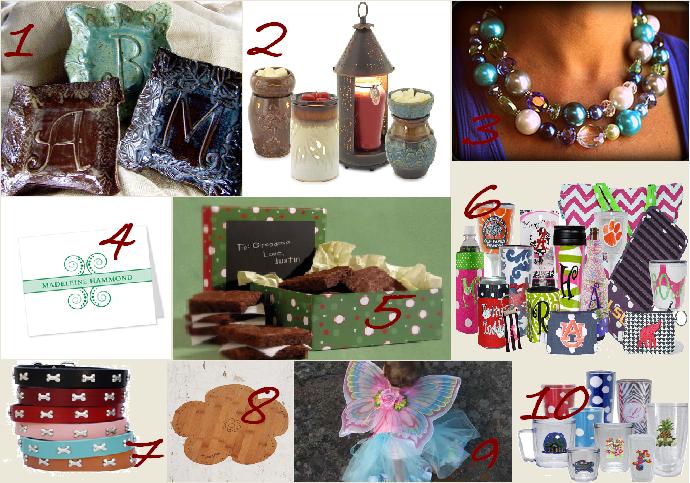 1. Personalized pottery from Vessels Pottery LLC   2. Candle warmers from Candle Warmers Etc.  3. Statement necklaces from Jennifer Massey Designs  4. Personalized stationery from Embossed Graphics  5. All natural brownie mix gift set from Heartland Gourmet  6. Personalized items from Mee Too 7.  Pet collars from Dogla  8. Bamboo cutting board from Natural Life  9. Girl's dress up clothes from Fairy Finery, Inc.  10. Tumblers from Signature Tumblers
There are our top picks for this year's holiday wish list. Customers love starting early with their gift list, whether it's for themselves or their family and friends. Therefore, you should start planning in advance and find out what's on trend for this holiday season.
Are you looking for a great wholesale resource for your store? Finding the wholesale products you need is easy when you use FGmarket.