Marketing Tip – Staying On Track

Are you starting off your new year with a new and improved marketing tactic? Implementing a new marketing plan into your store can be a tough challenge and may be hard to maintain. You may have a truly effective plan, yet how will you even know or benefit from it if you don't stay on track? So, how do you stay on track and keep your momentum going? FGmarket has a few tips that will help you keep your new marketing plan in action.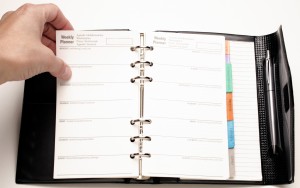 Evaluate – Take a step back and look at your new and improved marketing plan. Evaluate everything including, your strengths, weaknesses, opportunities and threats. Focus on how you can use your strengths and opportunities to your advantage and how you can overcome your weaknesses and threats. Have an actionable plan in place.
Target – Know your target market. Who are you trying to reach and what demographic is best for your store? Knowing who you are wanting to reach and figuring out the best ways to reach them will help you stay on track so you can increase your sales and bring new consumers into your store.
Set Goals – This will definitely help you stay on track. Set specific, attainable goals for your store. What do you want to achieve with this new marketing plan? Stay focused by being goal oriented with three or four goals that you would like to achieve. However, don't set too many goals, as it may result in scattered, ineffective marketing.
How Will You Achieve Your Goals? – Once you figure out your goals, create actionable plans for each one. You can't set goals without figuring out how you can meet each one. Otherwise, why set them? Set a goal like developing a more personable relationship with your customers by being active on your social media page. Once you meet your goals, it will make you that much more inclined to set new ones and accomplish bigger and greater things.
The biggest part of staying on track is to set goals for yourself. Having goals will keep you focused on the bigger picture. Strive each and everyday to make sure you're working towards achieving your goals, which will help you stay on track.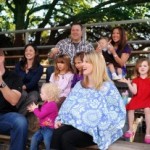 Take Comfort In Covillow, LLC.
Having items for every occasion and for every type of customer and every major even are a true must to help your shop succeed. This includes having wedding gifts, birthday gifts for all ages and gender, sympathy gifts and even gifts for the new mother-to-be. Read More About Covillow, LLC.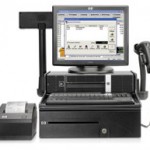 Make Your Business More Efficient With CAM Commerce Solutions
When it comes to selling products in your store, you want to run a smooth and profitable business and satisfy all consumers right? Your business should run efficient within all operations of your business. What does this include? Customer management, inventory, marketing, store design and many other things that take care of your customers.
Read More About CAM Commerce Solutions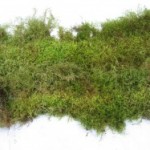 Beautiful Fresh Greens & Foliage From Williamette Evergreen Inc.
When it comes to buying flowers, greenery and plants for your nursery or floral shop, you want everything to be fresh and beautiful. That is exactly what your customers expect for you too. Therefore, you want to find a supplier that always offers quality products that always exceed your expectations. Read More About Wiliamette Evergreen Inc.

Seth Godin – Vertical marketing means the marketer (the one with money) is in charge. Vertical marketing starts at the top and involves running ads, sending out direct mail and pushing hype through the media. Your money, your plans, your control. It might not work, but generally the worst outcome is that you will be ignored and need to spend more money.

Horizontal marketing, on the other hand, means creating a remarkable product and story and setting it up to spread from person to person. It's out of your control, because all the interactions are by passionate outsiders, not paid agents.

Chris Brogan – Want to succeed at work? Then don't try to do your job. Instead, work towards something larger, more meaningful, and something that blends your convictions internally with your best ability to help others externally.

Frank Reed – Adhering to usability best practices on your website is key, but don't stop measuring effectiveness at your forms or navigation. Some of the same best practices we employ to ensure the effectiveness of our site can also come in handy for marketing techniques.

Chocolate Flower Farm – Receiving Gorgeous Colors & Great Products
Finding products to set your store apart from your competitors are always a plus. Consumers know they can count on your store to have something that they will find nowhere else. Read More About Chocolate Flower Farm
Personalize Your Products With QuickLabel Systems
When you develop a product or just want to add some personalization to something, what do you think about? Do you think about how artistic and creative you have to be? Sound like that's not like your thing? Read More About QuickLabel Systems

Mark Your Plants With Pane In The Grass
It's that time, it's time to start looking at great outdoor products. You've probably already been searching for some great stuff that will make a statement in your store in the spring and summertime.Read More About Pane In The Grass
Savvy Gourmand – Gourmet Specialties For Anyone Who Enjoys Good Food
Featuring product lines in your store that everyone enjoys are a must. Satisfying all types of customers with just one product line is always a bonus in your store. Read More About Savvy Gourmand

Find The Right Words With Karen Graham Design
Do you feature a variety of gifts in your store? Do you have gifts for almost everyone? Along with gifts, comes the accessories for them. So, do you offer the accessories, also great add-on sales, in your store?Read More About Karen Graham Design

Get Custom With Custom Plush Productions
Are you marketing towards the kids that come into your store? They come in with their parents, especially on the weekends and their little eyes wonder as well.Read More About Custom Plush Productions

Be On Display With Bright Ideas, LLC
You may have beautiful items in your store, however, are your customers seeing them. It doesn't do any good to have wonderful products in your store if your customers can't find them.Read More About Bright Ideas, LLC

Find Beautiful Pressed Flowers & Cards From Greetings Of Grace
When it comes to gift items, there are great add-on sales that can go with it. You can wrap gifts in gorgeous gift wrap, boxes and tie it all up with a beautiful bow. However, you also need beautiful greeting cards in your store.Read More About Greetings Of Grace

Keeping Up With The Details In Style
What gifts are you featuring in your store now? Do you have all products covered? Or, are you missing some very important accessories in your store? You may have home accents, housewares, candles and gourmet food. However, are you thinking about great stationery products? Read More About Keeping Up With The Details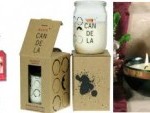 Candles Are Stand Out Items
Candles are such great items to carry in your store. They bring amazing fragrance and different styles to suit all your customers. Not only are they wonderful home fragrance items, they also serve as home accents and gift ideas. So, it's always nice to keep a watchful eye out on what's in style within the candle market. Read More About Candles