There are people in our lives where a simple card just won't suffice as a gift. They are usually at the bottom of your Christmas list, not because you don't love them, but because they are so hard to shop for and you want to get it right.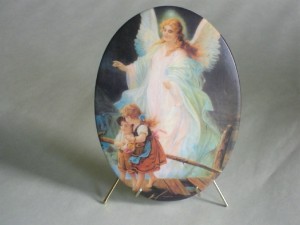 A customized gift may be the answer. Help your customers with this special task by teaming up with Bee Kay Creations and offering a gift with a unique twist.
Since 1964, Bee Kay Creations has been handcrafting giftware and souvenirs. Their years of experience reflect on their exemplary ability to place simple images on gift items such as plaques, magnets, ornaments, and clocks that spark instant memories.
Customize To Fit Your Need
Whether you choose from a variety of Bee Kay Creations' images or provide your own, you can provide gifts for a variety of interests. Tailoring your gift selection to your customers is easy with the customized option available. Offering your Civil War re-enactment enthusiast a plaque with a picture of them in their Civil War uniform will not only be a great gift but a lasting memory.  After all the best gifts are ones that follow the heart.
The Gift Of Memories
Time and memories are often the most rewarding gift you can give. With Bee Kay Creations' clocks, you can in a sense give both. Imagine Grandpa opening his custom made clock with the picture of his grand kids as the background art. When he glimpses at the time, he will be reminded that his favorite people aren't too far away. Offering this kind of customization makes your gift selection unique and extraordinary.
Uniqueness and Quality A Winning Combination
With Bee Kay Creations, you can be assured your customers' gift will be produced with the best quality. Made of Hydro Stone plaster resembling ceramic material, the picture of choice is decoupaged on to a convex disk and sealed with a special acrylic bisque, ready to be displayed on a mantelpiece. What's more, Bee Kay emails you proofs of the order before production to make sure it is up to par with the exact specifications. With this attention to detail, your gifts will be worthy of giving.
Check out Bee Kay Creations and place a memory on a handcrafted piece for your next customer's hard-to-buy-for loved one.