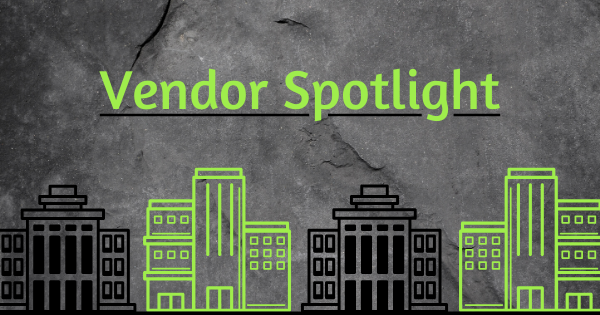 Enjoy downhome Cajun cooking from the comfort of your own home when you use Creative Cajun Cooking!
Jimmy Babin, the founder of Creative Cajun Cooking, started his business journey when he decided to take his love for Cajun food and a good time to hungry customers across the country. Packing up his cooking equipment and creating his own portable "tailgate machine," Jimmy set out to bring the party along with him. As he traveled, his cooking became wildly popular. People began to ask about what seasoning he used for his recipes; jokingly, he would say it was his own concoction, "Magic Swamp Dust," but what had started as a joke later became his reality. Providing customers with his cajun seasoning creation, Creative Cajun Cooking brings the taste of the bayou to customers near and far.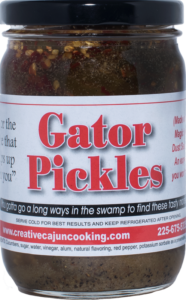 Enjoy the Cajun food you crave most with spices that speak for themselves! Creative Cajun Cooking's Magic Swamp Dust is a seasoning that you'll want to add to every meal. Add a Cajun zing to your fried green tomatoes, seafood, chicken, and more. Creative Cajun Cooking allows you to be creative with your recipes.
Along with their Magic Swamp Dust, Gator Pickles have stolen the hearts of their customers. Sweet with just enough heat, these pickles have a bite that will sneak up on you faster than a hungry alligator. Seasoned with the favorite Magic Swamp Dust, they're unlike anything you've ever had before. You may even eat the whole jar in one sitting!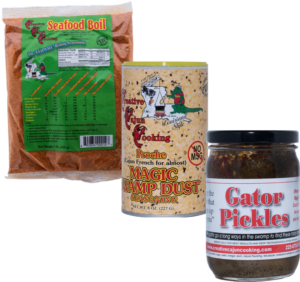 What's even better than Cajun food? Cajun food parties. Get your friends together and have a good 'ole Cajun food celebration this football season! Creative Cajun Food gives you all the tools you need to have a meal of champions. Enjoy a seafood boil while watching the big game! Creative Cajun Cooking keeps you in mind for every big event. No matter what types of food you enjoy, you can take it a step further with delicious flavors from Creative Cajun Cooking!
---