Bring the taste of Scotland closer to home with Scottish Specialty Foods!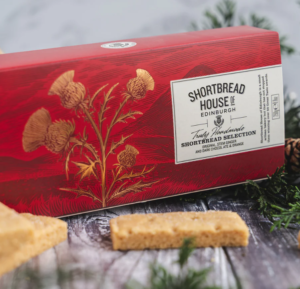 Founded in 1997, Scottish Specialty Foods originally started online, shipping specialty Scottish foods and drinks straight from manufacturers. The company expanded to wholesale in 2003, by importing the #1 selling soda in Scotland. From teas to jams and jellies, everything is imported from Scotland to their warehouse in North Carolina and then shipped across the country to retailers and wholesalers.
Many of the suppliers Scottish Specialty Foods import from are family-owned with traditional Scottish recipes. The products they offer are all unique and beautifully packaged, making them the perfect addition to a gift shop, store, or even a treat for yourself!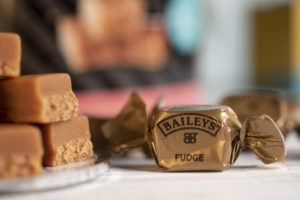 Shortbread House of Edinburgh is one of the most popular lines Great Scot International offers. The small, family run bakery makes their shortbread cookies by hand using traditional methods. Gardiners of Scotland is another of their popular suppliers. The confectionery offers a variety of handmade treats, including fudge and toffee, all made with secret family recipes in the heart of Scotland! Choose from flavors like Bailey's Irish Cream Fudge Caramels or Jim Beam Fudge, which is exclusively imported to the U.S. by Scottish Specialty Foods! Several of their sweets come in beautiful decorative tins, making them perfect for a gift or special occasion.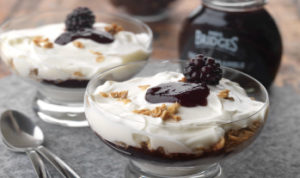 Another fan favorite is Mrs. Bridges preserves. Mrs. Bridges offers over 150 products ranging from preserves, curds, chutneys, relishes, and more. Everything is made with all natural ingredients using traditional recipes, and batch made in copper kettles. The company has been a purveyor of fine preserves since its start in 1967. They offer a variety of gift sets perfect for any occasion, and everything is beautifully packaged in the signature Mrs. Bridges jar shape with a traditional mop cap and golden bow.
Since their start, Scottish Specialty Foods has become a multichannel operation. They sell to retailers nationwide, and have products available on Amazon and their own website, The Scottish Grocer.
Whether you're looking to add new specialty items to your shop that are sure to be crowd favorites, or you're looking to try some of these Scottish treats for yourself, Scottish Specialty Foods has something for everyone!
---