Necessity truly is the mother of invention. At least, that's what led Nancy Newsom, founder of natural skin care company Botanic Organic, LLC, to conceive of her awesome products.
The idea came about after she switched her household to an organic plant-based diet to address a health concern with one of her family members. The switch, which inevitably led to a healthier lifestyle, made Nancy consider not only what we put into our bodies, but also what we put on our bodies. After experimenting for years with herbal remedies and plant-based oils and extracts, Nancy decided to sell her cosmetic creations under the moniker of Botanic Organic.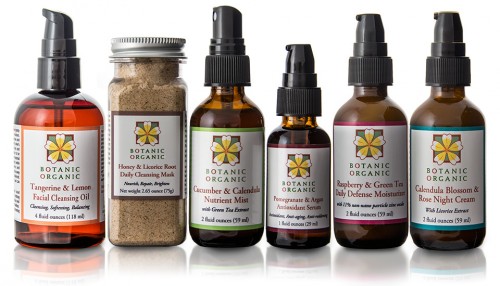 Botanic Organic has tons of different skin care products so you and your customers can find exactly what you need for any skin care situation. From facial cleansing sprays made with the soothing scent of chamomile and lavender to moisturizing skin creams that will soothe any dry or cracked spot, Botanic Organic has it all.
Botanic Organic's products are not only organic, they're also made with raw oils and butters that retain a special healing and revitalizing plant extract called phytonutrients. The hydrating mists sold by Botanic Organic are made with organic, artisan distilled plant distillates, as well.
If that's not enough to get you interested, you can also rest easy knowing that Botanic Organic has been certified cruelty-free by international animal protection group Leaping Bunny.
And if you have a little one, never fear; Botanic Organic has the gentle skin cleansing products that will be easy for a baby's delicate skin. Check out their lavender and calendula soothing balm. It's full of vitamins A, E, and F, as well as healthy natural oils to make an infant's skin have a healthy shine!
Botanic Organic should be your first stop when shopping for natural organic skin care! Trust us, your customers will thank you for giving them this awesome product.