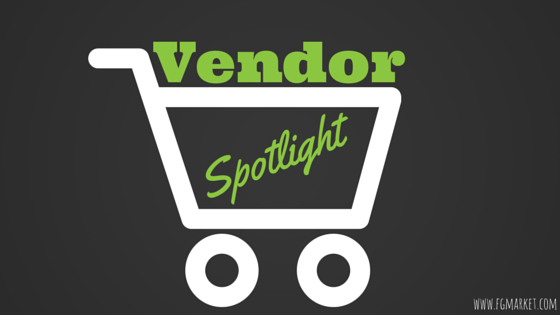 Customers love using bath and body products that they know are made with only the finest quality ingredients, and free from harmful chemicals that could potentially harm their sensitive skin. Oftentimes, however, it's hard to find these kinds of products, because of the mass production of soaps, shampoos, and body lotions — made with quantity in mind, not quality.
Ladybug Blessings! For more than 15 years, Ladybug Blessings has been making natural bath and body products, that focus on preventing dry and itchy skin, that other bath products might create.
Their products are carefully handcrafted to be the most luxurious, and affordable, handmade soaps on the market. The secret is in the ingredients used, but perhaps the location helps the process as well.
Ladybug Blessings is located in the heart of the Kentucky Bluegrass country, where beautiful plains and hills stretch for miles and miles. Their original formulas for their products are made with natural oils and butters, and leave out all the nasty fillers that can cause skin irritants.
They are also 100 percent sodium lauryl sulfate free, petroleum free, and paraben free! Your customers will never have to worry about harming their skin when buying Ladybug Blessings' products.
It's not just soap that they make, however. They also make a variety of other pleasing, safe bath products. These include body lotions, hand cream, foot care products, natural lip balm, shea butter cream, natural pain relief ointments, and even natural insect repellent!
Their natural bug repellent differs greatly from the usual, chemical-filled market bug repellent. Rather than using harmful chemicals that are health hazards, Ladybug Blessings' repellent is made with witch hazel, essential oils, citronella, cedarwood, vegetable glycerin, and a variety of essential oils, and are completely deet free.
For body lotion users, their line of products is second to none in quality and satisfaction! Each lotion, called Nature's Rain lotion, is carefully made using handcrafted ingredients, with no filler oils, no cheap oils, and absolutely no parabens. They have a great selection of fresh scents available, such as Warm Vanilla Sugar, and Relaxing Lavender. As Ladybug Blessings likes to describe it, "it is skin's version of a naturally refreshing rain!"
Ladybug Blessings doesn't mess around when it comes to the body, and healthy ways to keep it fresh and smelling great! Check out their wonderful natural, American-made products for a natural way to stay clean!