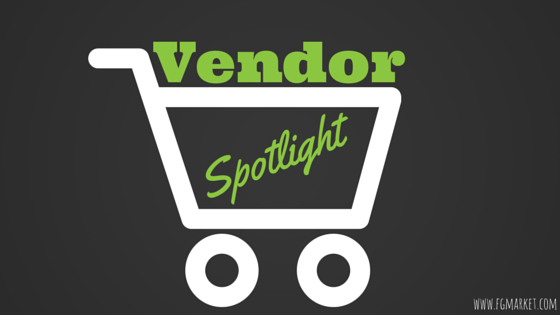 Have you heard of Lisa Crowder Jewelry?
This is jewelry designed from an architectural perspective, done at its finest. These are beautiful, wearable structures that are eye-catching, statement pieces that will enhance any woman's wardrobe.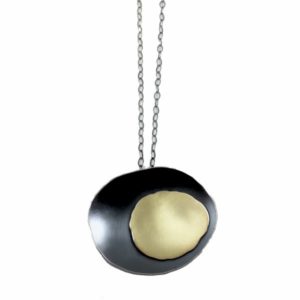 Metalsmith Lisa Crowder creates her three-dimensional pieces using mixed metals and enamel, utilizing form, color, line, and balance. Crafted in Austin, Texas, her collection can be found throughout the United States and Canada.
Lisa honed her craft after obtaining a BFA in Studio Art with a concentration in Metals and Ceramics. She also studied at the University of New South Wales College of Fine Arts in Sydney, Australia and the Penland School of Craft and Arrowmont School of Craft.
Her pieces are created from ebony, bone, sterling silver, 14-karat gold vermeil, 18-karat gold bi-metal, and vitreous enamel.
"I strive to make work that is wearable and pleasing to the eye," said Lisa about her jewelry. She wants wearers to think of them as works of art.
Her pieces are bold, yet timeless. Consider her necklaces, all unique and made with thought and care. Her tone necklace features 7 rough cut circles that are interlocked, making a lightweight necklace that is available in three finishes.
Her multi-rough cut jumble necklace is made of several silver circles gathered together, and her rough cut double layer necklace of one large circle hung on a chain is so stunning that no one else will have one like it. These simple forms work together, building on each other in these pieces that are anything but trendy.
Her earrings won't be a background piece, either. They are made with the same care as all of her other pieces with the same style. Her rings might be among the most unique pieces in her line. From her small thin RC double layer ring to her double rivet textured band ring, your hands will be noticed while wearing these pieces!
She also offers bracelets and a Constellation brooch, a gorgeous piece in silver and gold.
For jewelry that's unlike products that you will find anywhere else, consider Lisa Crowder's bold and timeless pieces created by a professional metalsmith. Get used to answering, "Where did you get that?"
Be sure to mention that you heard of them through FGmarket to receive free shipping on your next order!