It's not easy to create excellent marketing content on a day to day basis. It doesn't take long before the blank screen and blinking cursor leave you wondering what you could possible write about next. Yet as difficult as consistent content can be, it is not negotiable. If you want to have a valuable online presence, you've got to deliver marketing content your audience will want to read. So how do you keep the words flowing? How do you roll from one good idea to the next? Have a plan!
Think Thematically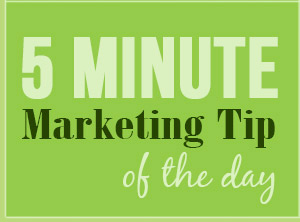 Everything is easier when you plan ahead, and the easiest way to generate compelling content is by thinking about your topic in advance. You should sit down and choose a weekly or monthly theme, and then write to match. This method not only gives you a broad topic about which to write, it can also help you to focus your writing so that you don't find yourself wandering off topic.
If your business benefits from holidays, you have ready-made themes being handed to you on a regular basis! Just use the big holiday for the month and structure your content around it. Even if your business is not directly related to holidays, you could still use them in a secondary capacity or farm them for ideas that DO relate to your business.
Promote Yourself
Another great way to generate content is to shape it around what you are creating or highlighting on the business side. Do you sell DIY supplies? Perhaps do a blog explaining how to create something that uses a product you currently have on sale. Do you manufacture goods? Do a series of posts that detail your product and potential uses for it!
Marketing content doesn't have to be difficult. With a little thought and planning ahead, it might even become enjoyable!