Last week's post focused on listening to your customers, but that doesn't stop at the people who enter your store. You have many customers (and potential customers) in the social media realm that need your time and attention as well. It's no secret that social media is the future of marketing, and effectively navigating its waters requires attention to your followers and those you want to be your followers.
How to Listen on Social Media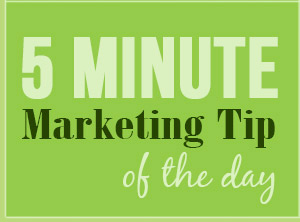 Listening through social media is less about asking direct questions (though you can do that too) and more about reading what your followers have to say.
Companies have long understood that people with similar interests in a particular product or brand often have other similar interests. If they model their marketing campaigns after one of those other interests, they can appeal to a certain demographic. You can easily do the same thing with your own marketing strategies.
By paying attention to the posts of your followers, you will quickly begin to garner a sense of where their interests lie and how best to approach them. It truly is as simple as paying attention.
Focus Your Attention
But what if you believe you've fully harvested your current crop of followers? Where then do you turn?
Again, listening to your current followers is the key. If a majority of your followers are also interested in another market, it would stand to reason that people in that market could be interested in your business. Rather than just going out and following a lot of random people on Twitter in the hopes they'll follow you back, it would be better to focus your attentions and socialize within the group or #hashtag that you see popping up most often among your current followers. By doing this, you could potentially discover an entirely new pool of customers!
Listening is an important part of owning a business, and listening to your customers is always a good idea. The secret is in knowing what to do with what you hear.