Soaps, facial scrubs, and other household items are part of daily life. The problem with so many of these products is that they are made with harsh chemicals and things your customers would probably never expose themselves to if they fully understood exactly what they were getting themselves into. That's why you, as a business owner, want to carry some alternative choices for the more discerning of your customers. And if natural products produced with the welfare of your customer and the Earth in mind are something you want to provide, check out the wonderful selection at Lolablue!
Indulge Yourself. Respect Mother Earth.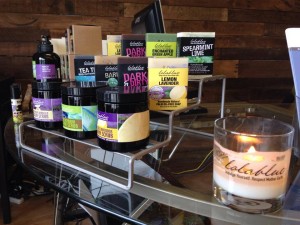 Lolablue believes strongly in providing products that put people and planet first. Using natural ingredients, they hand-craft every item they carry from natural soap, organic soy wax candles, aromatherapy products, lip balm, sugar scrubs and more. All of their products are paraben-free, paraffin-free, sulfate-free and phthalate-free. All of their soaps are palm oil-free.
They never test their products on animals. Instead, they choose to restrict new product use on themselves, family and friends. This company cares about both your customers and the environment, and every product they make reflects that dedication.
Only the Best Ingredients
They aren't afraid to admit what they put in their products because they only use the best ingredients available. Every item that goes into every product is proudly displayed on the product itself and on the website. The raw product ingredients used are carefully chosen/sourced and are a combination of fair trade, wildcrafted, natural or organic.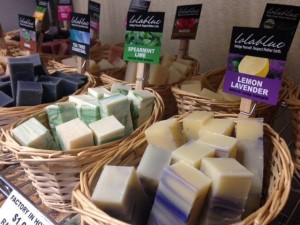 Most products come with two types of scent choices: phthalate-free body safe fragrance or essential oils. And the products themselves are amazing! They have a variety of items from the lemongrass mint sugar scrub to the ever-popular rockin' beer soap (lather responsibly). Your customers are sure to find something they'll love in this amazing and award winning line-up.
That's right, not only have Lolablue products been featured in the 2013 MTV Movie Award Swag Bags, they are also two-time winners of the North Port Sun Herald's Reader's Choice "Best of the Best" Green Business award and were nominated for the Martha Steward AMERICAN MADE Product Contest.
Remember, when you buy Lolablue you are offering your customers products which not only help to ensure their own health, but that are also manufactured in the most earth-friendly way possible. Indulge yourself. Respect Mother Earth.