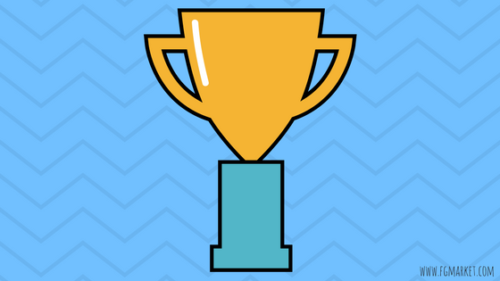 If you're looking to maximize your company's brand awareness and generate more leads than ever before, then online contests are a great way to accomplish both of these goals.
An online contest, whether through a social media post or through your website, is a fantastic way to get customers to pay attention to who you are and what your brand has to offer. And who doesn't love to take their chances and enter a contest in the hopes of winning a great prize?
Websites like Rafflecopter and Woobox make it easy to run social media contests and more with just a few steps.
Need some more info on how online contests can help your business? Here are a few things to consider.
Increase Your Brand Awareness
Online contests, at their core, are meant to be a way to increase your brand awareness online to hundreds and thousands of paying customers.
When you conduct an online contest, you are hoping that a large number of people will participate, and that they will share your contest with their friends and family as well.
Whether it's through social shares, retweets and reposts, or through good old fashioned word-of-mouth, contests are great ways to make your business known to new customers.
Build Your Fan Base
Are you looking to increase your likes on Facebook, or follower on Twitter and Instagram? What about your newsletter subscribers; could it use a boost as well?
Increasing your Facebook Page likes is usually one of the key results of running a social media contest. You can go from 100 likes to over 1,000 likes with just one contest. And, of course, all of those new likes equal more brand awareness and more visitors to your website.
Fantastic Lead Generator
If you run a contest on your website that simply requires a name and an email address to enter it, then you've got an easy way to add to your email subscriber lists for different things, such as promos, newsletters, and even more contests.
Because, chances are, if people have entered your online contest, then they have to have some semblance of interest in your company. Which means they will be great candidates to reach out to, whether through email promos or calls, to see if they would interested in purchasing a product or service from you.
Easy Marketing
When you run a contest with a lot of interaction, you are basically letting your audience do your marketing for you!
For example, a social media contest usually has an entry requirement that instructs participants to share the post in order to be entered into the contest. Every time the post gets shared, it reaches more and more people. Pretty soon, with only a few shares, you have increased your post reach by tenfold or more!
Participants are also very likely to share the contest with their friends and family, through word of mouth or through forwarded emails, thereby increasing your contest reach even further.
Contests are a great way to increase your brand awareness and generate valuable leads for your business. Start implementing contests in your marketing strategy today and see how it can improve your business.