Are you a florist, or the owner of a nursery, and looking for the best supplier of wholesale direct source specialty forest products? What about the owner of a greenhouse, garden center or landscaping company? If you answered "yes" to any of those questions, then you'll definitely want to check out Oregon Coast Evergreen.
Since 1960, the family owned and operated company Oregon Coast Evergreen has been supplying only the top-notch and highest quality wholesale forest products to the floral, nursery, greenhouse, garden center, landscaping, events & special occasions, pet, craft, terrarium, medicinal, naturopathic and wildcrafting industries. Talk about covering all your bases!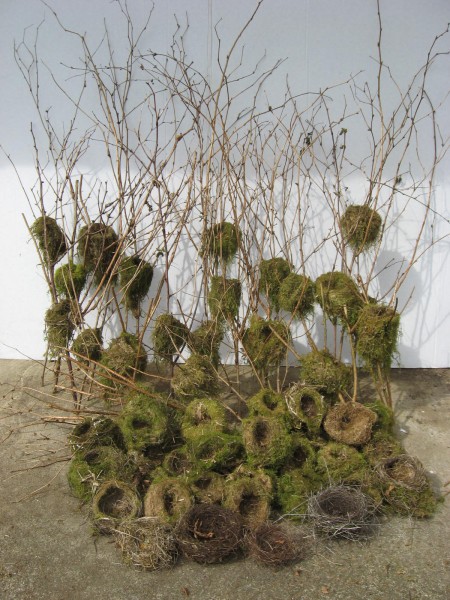 Not only do they service all the major plant and floral industries, they are also growers and harvesters themselves. Every product sold by Oregon Coast Evergreen is sustainably hand picked and harvested by either the family or by local harvesters, from the lush northwest region of the Oregon Coast Range Mountains.
They are not only well-known for their commitment to exceptional quality but also for their fair prices and amazing customer service, making every business interaction a pleasure!
They supply all manner of forest products, including moss, bark, boughs, branches, cones, decorator packs, logs, poles, rounds, slabs, western and Christmas greens, and more. Need something to help you show off your plants? They've got arbors, chuppahs, crates, display features, furniture, planters and a whole lot more! It would be surprising if you couldn't find exactly what you needed at Oregon Coast Evergreen!
One of their top selling products is their Oregon Forest Moss. But this isn't your average, artificial moss that's sold by many in the industry; this is all-natural wild Oregon moss. It leaves out all the messy, harmful ingredients that can be found in most commercially bought moss, including dyes, chemicals, and preservatives.
They offer both Premium Select Grade and Quality Standard Grade moss in bags, bales, and bulk sizes, as well as other specialty sizes.
Check out some of their specialty moss varieties, such as:
Basket Moss

Cat Tail Moss

Elkhorn Moss

Green Moss

Log Moss

Menzie's Moss

Mood Moss

Oregon Beaked Moss

Shag Moss

Sphagnum Moss

Tree Moss

Woodland Moss
Oregon Coast Evergreen wants to make sure you know that they strive to "maintain the highest levels of honesty, fairness, professionalism and integrity in our relationships with our harvesters, suppliers, professional associates, and customers." Check out their products today, and see why customers all over the U.S. love to buy from Oregon Coast Evergreen!