March is the month where warmer weather and springtime return for many of us. It's where we begin to see the blooming of flowers, new leaves on trees, and hear the soft tune of birds singing in the air.
This month, we've got some exquisite products from some excellent wholesale vendors that will excite everyone, from florists to customers, and get them ready for the spring season!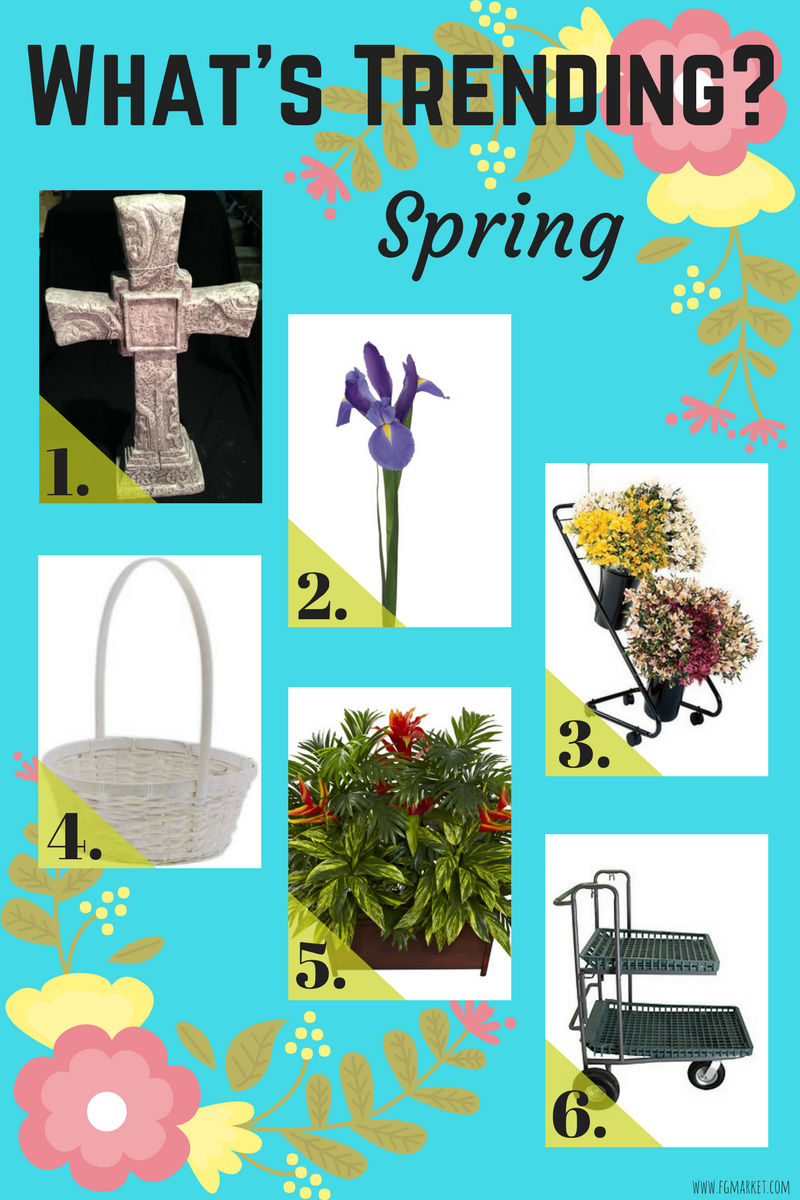 BW Keystone Floral Supply, also known as Keystone Ribbon Floral Supply, was founded in 1945 by Somer Obernauer. They've been a key supplier to the Pittsburgh floral industry for 75 years, and excel at providing customers all the best in realistic permanent botanicals, dried flowers, artistic containers, and more! Take a look at their awesome selection of garden sculptures!
For more than 57 years, DVFlora has been providing professional retail florists with the best selection of fresh cut flowers, floral supplies, botanicals, and more from around the world. They are experts at what they do, and that's evident by their beautiful selection of products. If you want to "WOW" people with fresh cut spring flowers, this is the place to shop!
No matter what you're looking for, Floral Merchandising Systems has it. They are the floral supply and accessories expert, and they provide their customers with flower displays, plant and giftware displays, outdoor displays, tools and supplies, etc. Consider buying their Bouquet Displays to show off your beautiful springtime arrangements.
For wholesale baskets, there's no better place to look than Mid Island Floral Supply/BasketsWholesale.com. They can offer you baskets in all sizes and styles, from small arrangments to grandiose designs! They offer more than 200 items on the site and more than 700 items in their warehouse.
Quality Silk Plants is a family-owned business that strives to offer customers and retailers high-quality, hyper-realistic silk plants. Each product from Quality Silk Plants is "painstakingly created to look authentic," even down to the smallest detail. You'll love the large selection of amazingly realistic silk plants that you can find at this great company!
If you're the owner of a nursery, garden center, or even a florist who sells large arrangements, you're going to need something to move around your biggest plants. That's where RW Rogers Company comes in. They offer some of the finest Garden Center Carts, that allow both customers and owners to move around their amazing plants with ease. Check out their super convenient Flip Top Garden Center Carts, and give your customers one less thing to worry about.