Are you looking for fresh cut greens that will add the perfect touch to any décor, arrangement, or wedding? The folks at 1-800 Cut Greens have you got covered. In fact, they've had customers covered since all the way back in 1977, when they first opened up their unique business.
According to 1-800 Cut Greens, they practically invented the idea of delivering fresh cut greens to any customer, so you can assured that they've got the freshest and greenest plants on the market.
This business, located in De Leon Springs, Florida, has an astounding number of fresh cut greens, so you'll never have a problem finding exactly what you need. They have fresh cut greens, mosses, custom garland, and more!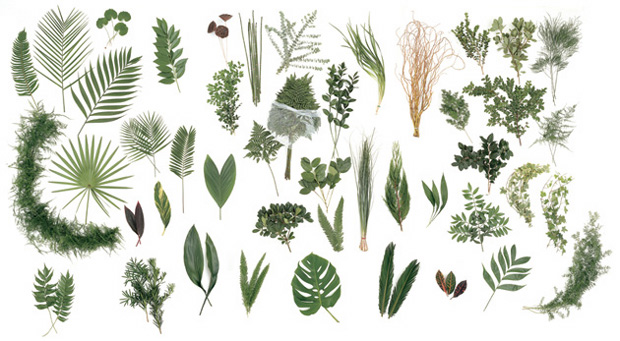 Wedding Garland
Are you planning a wedding or serving a customer who is? Check out 1-800 Cut Greens awesome selection of wedding garland! Their wide-ranging variety and mixes includes:
Eucalyptus
Nagi
Sprengeri
Tree Fern and Ivy
Variegated Pittosporum
Ruscus
Salal
Plumosus
and more!
Thes wedding garlands will provide the perfect green décor to any scenery, whether it be an outdoor wedding or an indoor extravaganza, 1-800 Cut Greens is guaranteed to deliver the freshest and healthiest greenery you've ever seen. There's no comparison!
Speedy Service
If you're a florist or a wedding planner who's in a pinch for some beautiful greenery, you don't have to worry anymore. At 1-800 Cut Greens, they know how important a speedy delivery is to their customers' satisfaction. They promise to rush any order to your door within 48 hours; sometimes less! A large percentage of their fresh cut greens are grown directly on their farm, so they ship the day the pick the greenery!
Winter Greens
But what about the winter months? Is 1-800 Cut Greens up to the challenge of providing holiday greenery? Of course they are!
They have a great selection of winter holiday items, including garlands, wreaths, and bunches of greenery. You can find everything from Magnolia, Red Cedar, and Noble Fir bunches, to White pine Frazer Fir and Coned Cedar.
Their wreaths and garland are picked fresh and put together by experts who know what their customers are looking for in seasonal greenery. Choose from Mangolia Wreaths, Ruscus Berries & Cones Wreaths, Noble Fir Wreaths, Sapphire Garland and so much more!
The folks at 1-800 Cut Greens are experts at growing beautiful greenery, and shipping it directly to you faster than any other greenery provider out there. Their quality and customer service are simply unmatched, so make sure you buy from 1-800 Cut Greens the next time you need a speedy greenery delivery!