A big trend that has been with us for awhile and shows no signs of going away is personlization. Consumers love having their items personalized in some sort of way and on anything and everything. So, what type of personalize products are you featuring in your store? These items are a must. So, FGmarket has compiled a few vendors that offer wonderful personalized products that will be a hit in your store.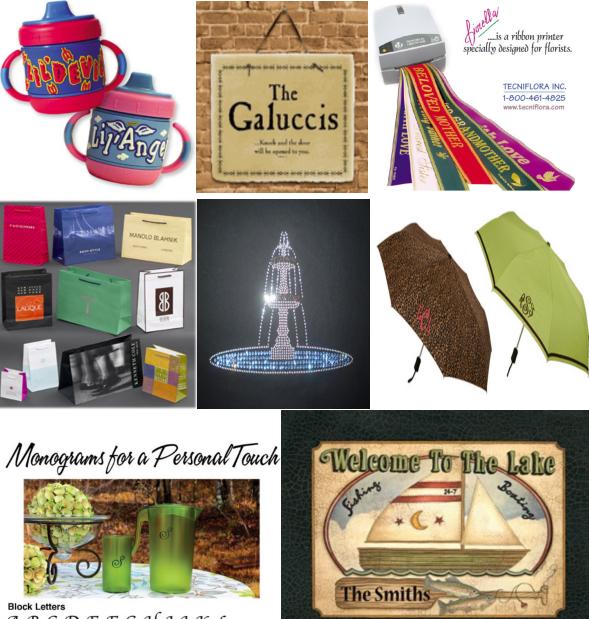 ID Gear, PersonalizedGiftExpress.com, Tecniflora Inc., S. Posner Sons Inc, Dazzling Designs & Apparel Inc., Heartstrings Enterprises, Bentley Drink Ware, Andrews Framed Art
Personalzied products are still a huge trend. You can have just about anything personalized, which your customers love. Who wouldn't love having a personalized frame hanging in their home with their name or drinkware. It's even great for kitchenware, especially when your customers attend dinner parties or potlucks and have to bring food. It lets their dish not get lost among the others. In fact, having items personalized is a great way to keep track of their stuff. However, it's not just great for that, it's also a very fun and unique trend that definitely stands out. So, go ahead and stock your store with some wonderful personalized products.