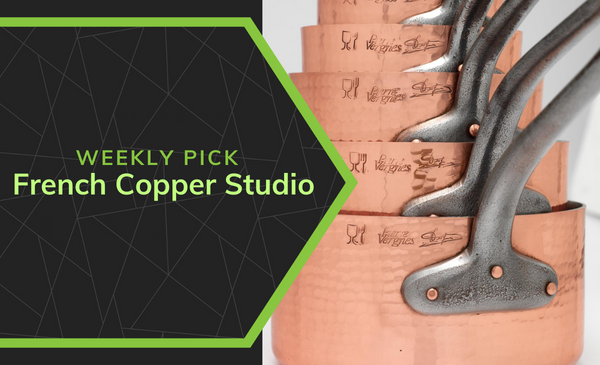 Get the best in cookware from French Copper Studio!
French Copper Studio was founded on a love for food. Their mission is to educate as many people as possible about the health and benefits of cooking with quality copper cookware. Their hand-crafted cookware is made to withstand the highest of oven temperatures, and each item is crafted with strength and beauty in mind. Take pride in your cookware and shop with French Copper Studio today!
Find out more about French Copper Studio in the video below or at frenchcopperstudio.com!