Being a successful business owner is not only about the products you carry but also the services you provide. So it's always a pleasure to find a company that offers both. It's important for that company to be established, and have a solid reputation for quality. And that's why you want Tide-mark, a company celebrating its 35th year and which excels in providing products and services your customers will love!
Full-Color Calendars
At it's heart, Tide-mark is a publisher. They publish art prints, highly illustrated books, note cards, holiday cards, puzzles and more, but they are most known for their diverse line of full-color calendars. Titles range from nautical themes, like Cruising World, landscape titles such as America the Beautiful, train titles like Railroading! and region-specific titles like New England Seasons. Their vast selection ensures that any store owner will find something which will resonate with her clientele.
Custom Canvas Prints and More
Though you may visit their website for the calendars, you'll find plenty of other things to offer your customers. How about custom printed photos on canvas? That's right, your customer can submit a photo and have a canvas print made in 3 different styles and 4 different sizes. Each is stretched on a frame and finished with a protective UV coating.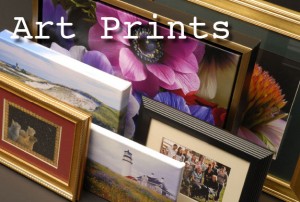 How about Letterpress Greeting Cards? The illustrations and verses on these Vineyard Greeting cards are by Daniel Waters, an artist, poet, and printer, who lives on Martha's Vineyard, Massachusetts. The original designs were created as hand-carved block prints. Mr. Waters has for many years contributed verses to Yankee magazine and the Vineyard Gazette, whose readers know him as "D.A.W." The cards are printed by letterpress on Strathmore deckle-edge cover.
When you're looking for a company that offers what your customers need at prices they can afford, you're looking for Tide-mark!