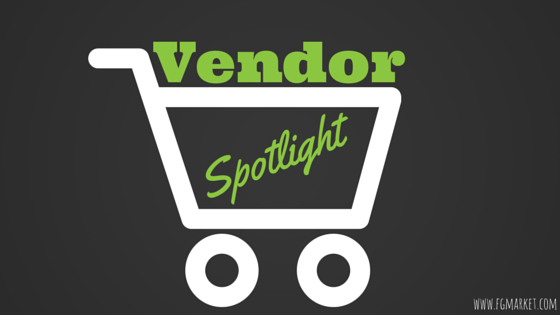 Let's face it, baking is tough stuff. It's not that it's hard to place something in an oven at a certain temperature and wait for it to cook to perfection. It's the preparation, measurement, and mixing that makes it hard for some people. If you don't measure out the ingredients to the precise measurements, or you forget to add a certain ingredient, your culinary creation could end up being a disgusting dud.
But that's what Portland, Oregon company Scratch & Grain Baking Company is hoping to change. They want to make baking easy, fun, and delicious, with their easy-to-use baking kits!
Their Story
The idea behind Scratch & Grain Baking Company become reality after Portland neighbors Taya and Leah decided to collaborate on a new adventure. Leah had an idea for a new business involving baking, and Taya had the cooking skills to make that idea come to life.

They wanted to make homemade baking fun, delicious, easy and a little bit healthier. The way they accomplished these goals was through their precisely measured baking kits that made the sometimes complex task of baking less stressful and more enjoyable.
It took them more than 1,000 variations to finally get the perfect recipes, but, like most things in life, you have to go through a few missteps in order to get to perfection.
Each one of their baking kits uses all-natural ingredients, and are GMO-Free. Scratch & Grain Baking Company chose to go the all-natural route not only because it's proven to be healthier, but all-natural ingredients also make the recipes taste better! Most of their ingredients are also certified organic, so they're perfect for your customers who are committed to living an organic, and all-natural lifestyle.
Some of their bestselling products include their All-Natural Confetti Cupcake & Cake Kit, their Organic Pumpkin Bars, and All-Natural Gluten-Free Cornbread kit.
Cupcakes
The Confetti Cupcake & Cake Kit makes 12 large cupcakes or 32 mini cupcakes, and also comes with all-natural confetti sprinkles that are free from artificial dyes. These sprinkles are actually made from fruit and vegetable juices, making them very different than most sprinkles on the market, but they taste just as good!
Cornbread
Cupcakes are fantastic, but Scratch & Grain Baking Company thinks that a well-made cornbread is just as delectable. That's why they also offer baking kits for other baked goods that aren't desserts and sweets. Their All- Natural Cornbread Kit includes honey granules so every bite of delicious cornbread has a hint of sweet flavor to it. Besides being made of organic and all-natural ingredients, their honey cornbread is also gluten-free! This ensures that every customer, even those with dietary restrictions, are able to enjoy their delicious baking kits!
Cookies
Let's not forget the cookies, however. There's nothing out there better than a fresh baked, warm, gooey chocolate chip cookie. Scratch & Grain Baking Company's chocolate chip cookie kit features eight simple steps and 8 simple, high-quality individually packaged ingredients for making the best chocolate chip cookies you've ever had! The only thing you'll need is an egg, unsalted butter, and one of Scratch & Grain's chocolate chip cookie kits, and you'll be making delicious cookies in no time.
Scratch & Grain Baking Company doesn't mess around when it comes to baking; they want to make baking delicious goods simple, healthy, and fun!