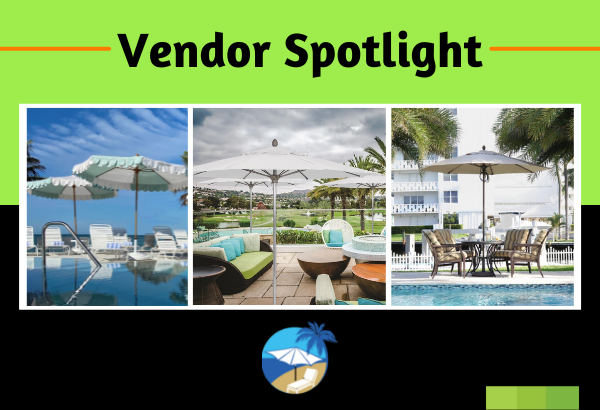 Create an outdoor oasis with the help of FiberBuilt Umbrellas! Continue reading "Build an Outdoor Oasis with Fiberbuilt Umbrellas & Cushions!" »
With fall just around the corner, your customers are looking forward to the crisp, clean air of fall. Customers enjoy sitting outside, watching the leaves turn and sipping on a nice hot cup of coffee. They can't wait to enjoy the weather and relax. So, how can you get your store ready for the weather? Well, with Bradford Lifestyles. Their great patio products provides a relaxation oasis outdoors that your customers will enjoy.
wants to make the outdoors part of your customer's home. Only working with the finest materials, they are able to offer their clients with the highest quality of wicker and teak patio furniture. You'll find wicker collections, custom cushions, dining sets, sofas, lounges and benches that will brighten up any space.
Let your customers walk into your store and immediately dream about creating their outdoor oasis with their amazing products. Choose from their tall, black wicker table and chairs that have a unique shape to it for their patio dining table.
Also, to create a relaxing sitting spot, customers can choose a sleek wicker chair, sofa, chair with cover or their teak chairs & sofa with beautiful wood finish. Don't forget about the coffee table to match!
During the day, it can get pretty warm outside. Well, they offer one-touch umbrellas that opens and closes with one single arm movement. It tilts in all different directions to give your customers the ability to block the sun no matter which direction it's shining. Also, to keep warm at night, their fire pits are the ideal accent.
Customers can choose gorgeous styled granite, lava rocks, tempered glass, and covers so they can create what represents their style the best. All of these items combined create a luxurious outdoor setting where your customers can host an elegant dinner with your store's gourmet foods or where they can curl up with Continue reading "Start Relaxing Outdoors with Bradford Lifestyles" »
Umbrella covers from Funcovers LLC do more for your customers than just shield them from the warm summer rain. Patio umbrellas seem to bring everything together. Great party decorations are given new flair and appeal when accentuated by patio umbrellas. Show off fun outdoor chair covers using colorful umbrella covers over your picnic table. This is also the perfect way to display new tabletop products in your store.
Wanting to offer your customers something unique and special for their bash? When summer dawns again, be the first thought in your customer's minds when they plan their next summer shindig by offering decorative patio umbrellas. Think outside of the box and it's easy to see why patio umbrellas are also great year-round. Continue reading "How Patio Covers Get The Party Started" »