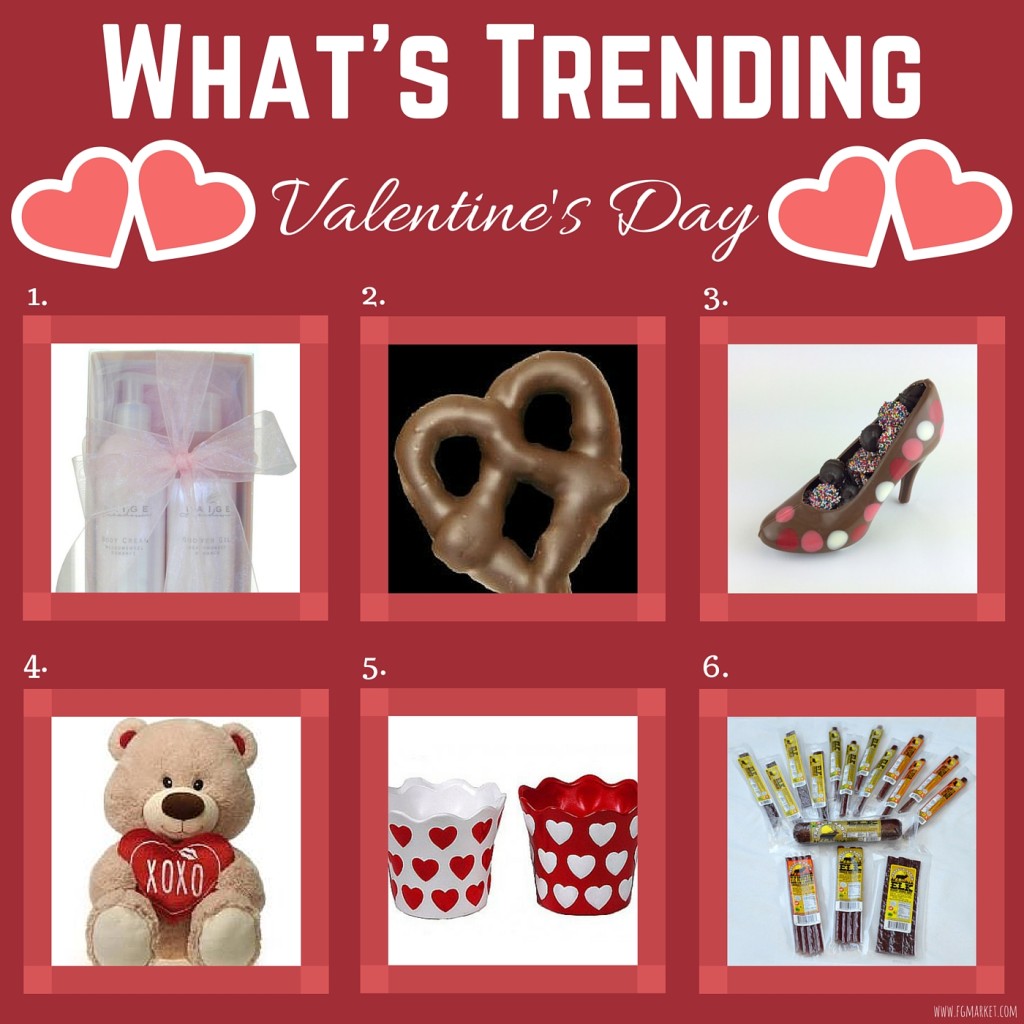 February is a very busy month for many people in the floral industry. Besides Mother's Day, Valentine's Day is the busiest time of the year for customers looking to purchase flowers for the ones they love, and to show their appreciation for someone special. With that in mind, we've put together a fun list of some outstanding products that customers will love to buy for the important people in their lives, and will go great with any floral arrangement that they purchase!
This fantastic company started out with the goal of helping to treat the owner's father's dry and tender skin. Using Meadowfoam Seed Oil, from a rare wildflower, their lotions and creams have extraordinary healing properties for sensitive skin! Check out their gift set, featuring a body cream and bath wash. 
2. Uncle Henry's Pretzel Bakery
Located in the heart of Pennsylvania Dutch country, this pretzel bakery makes delicious handmade and hand-twisted pretzel snacks. For a Valentine's Day treat that customers will love, check out their Dark Chocolate Handmade Pretzels, twisted and shaped into a perfect heart! 
3. CB Stuffer
CB Stuffer makes so many delicious chocolates and peanut butter stuffed snacks, it's hard to keep count! For something a little more Valentine's related, check out the Chocolate Valentine Shoe. This awesome high heel chocolate shoe is handcrafted and filled with their popular chocolate nonpareils. 
This marvelous toy company makes some of the cuddliest and cutest plush toys you can find. They have tons of different styles and colors of stuffed animals, but for a teddy bear with a loving heart, check out their Valentine's Bears! Their 25″ Brown Sitting Bear holds a XOXO heart in its hands, and is perfect for customers looking to show their loved one that they care!
Florists always need containers to place their beautiful arrangements into. With Floral Supply.com's Red and White Ceramic Flower Pots, florists can get the perfect Valentine's themed container, complete with red or white hearts!
Some people prefer salty, rugged snacks instead of sweet, decadent chocolates. For those people, including a delicious stick of Pearson Ranch Jerky into a Valentine's Gift basket is the perfect treat! The Elk Variety Pack is perfect for jerky enthusiasts.