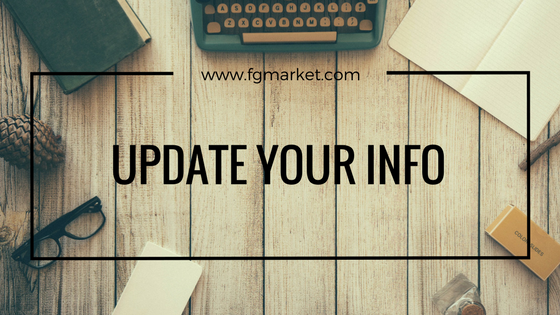 It's always important to keep your customers up-to-date on information that they might be interested in. One of the most important bits of information that always needs to be monitored and kept up-to-date is your contact information.
When's the last time you checked your listed phone number, or address, to make sure it reflects your current, most accurate information? Many times, this information is looked at whenever a business moves to a new address or acquires a new phone number or email address for their business. But sometimes, in the chaos and confusion of moving, this information gets forgotten about, and your old contact information could be left on your website, your social media pages, or your business cards.
This causes a problem, not only for your customers who are trying to contact you or find the location of your business, but also for search engines such as Google who might get confused and list your business improperly on Google Maps.
Not only that, but mislabeled information for your business could hurt your websites and cause you to not rank as high on search engines as you would like to be.
When claiming a business on Google My Business, you're giving Google basic information about your business so you can show up properly on both their Maps service and on search engine results. If this information is out-of-date, or incorrect, Google and search engines could punish you and cause you to rank lower. It's always important to have the most up-to-date information on your website and sent to services like Google, Apple Maps, and Yelp.
The same goes for your social media accounts, especially Facebook. Your Facebook Page for your business has a section where you can list all of your important contact information, including your physical address, phone number, and email address. Lots of customers use social media to research your business before deciding to shop at your store or buy from you online. If your information is incorrect or outdated, that's an immediate red flag to people. They're less likely to trust you with their money, and might even think you've gone out of business!
Keep all the important info current on your contact sections of your website, social media pages, and other promotional materials to make sure your customers always know how to reach you.