Quality is on everyone's mind! Rest assured that when you buy felt toys and educational supplies from Betty Lukens, you are buying the best! The essential felt baby toys and children's toys are simply unbeatable!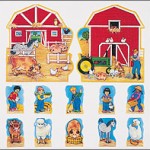 Betty Lukens also carries felt religious and educational supplies that are ideal for the classroom or Sunday School.
Among the religious items are felt Bibles, Christian board sets, music, and activity books. The board sets include felt backgrounds and visual stories. These educational sets really make learning fun! Children can learn about the human body, healthy foods, animals, good health and dental habits, and much more!
If you are looking for kids toys that are fun and safe, the pretend play toys from Betty Lukens are the best! The "best friends doll set" comes with four dolls who are all from different ethnic groups and dressed for different occasions. There are a lot of "extras" you can add to your doll collection, such as extra clothes and a felt dollhouse.
You can buy specialty clothes like outfits for a doctor, equestrian, and tennis player. There are also dream dresses that resemble clothes of Egyptian Princesses and Southern Belle's. Each of the adorable doll accessories can be worn by any of the dolls.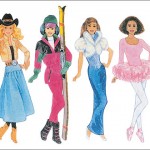 Maybe you are looking for something different, the animal puppet mitts are great for hours of fun! The colorful mitts are made with the highest quality in felt and come in an assorted collection of twelve animals. A few of the animals include a duck, owl, parrot, panda, and more!
There are also educational and religious story mitts and finger puppets in themes like Old MacDonald and Shephard and the Manger.
Betty Lukens also makes a felt car mat called Carville. Add a few cars and children will be amused for hours at a time! Kids will love pretending they have their very own city and cars.
Felt kids toys from Betty Lukens make great educational toys! The toys and educational supplies are crafted with the highest quality of felt that is durable enough to withstand the daily wear and tear from children! Buy toys from Betty Lukens today—it will be a decision you won't regret!