When looking for gift products to fill the shelves, choosing uncommon items is beneficial to make a store unique. Finding exclusive licensors of products could make your business stand out and have customers coming back for more.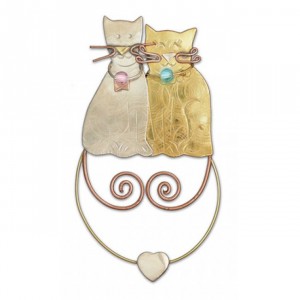 Take a look at Art & SoulWorks, the exclusive licensor of Akiane Kramiarik gifts. From earth friendly mixed metal ornaments to recognized gifts such as Son of God the movie, Heaven is For Real, and Akiane artwork, this companys has a variety of value-based gifts that will suit a multitude of customers.
Mixed Metals
Art & SoulWorks emphasizes the distribution of products that don't harm the earth. One of those products is bookmarks made out of copper, nickle and brass. Over 40 designs, these bookmarks are adorned with various beads and embellishments that make it a piece of art instead of just a page marker.
These hand-crafted art pieces also come in the form of unique hand-crafted upcycled eye glass holders and  ornaments– which are quite different from any other Christmas items seen in stores.
Prince of Peace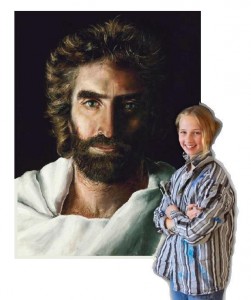 World renowned artist and prodigy Akiane Kramiarik has been drawing and painting since the age of 4. Her pieces are recognized around the world, especially her rendition of Jesus, Prince of Peace. This piece of artwork is featured in the book-turned-movie Heaven is For Real, the story of a young boy who died and came back to life, stating he saw heaven and that Jesus looks just like Akiane's Prince of Peace. Since then, Prince of Peace has been a symbol of inspiration for many.
Art & SoulWorks is the exclusive world distributor of Akiane's gift products and this piece is presented in many gift items–as wallet cards, bookmarks, calendars, note cards, and of course prints of many sizes.
Other pieces by Akiane are available as prints on canvas. Customers who are fans of Akiane's art won't only be able to purchase gift items, but they can also buy canvas pieces.
Not only do customers enjoy products that can be gifted to any family member and friend, but they also enjoy purchasing products that are earth-friendly, packaged and printed in the U.S.A. and exclusive. Check out Art & SoulWorks and add some unique merchandise to your store.