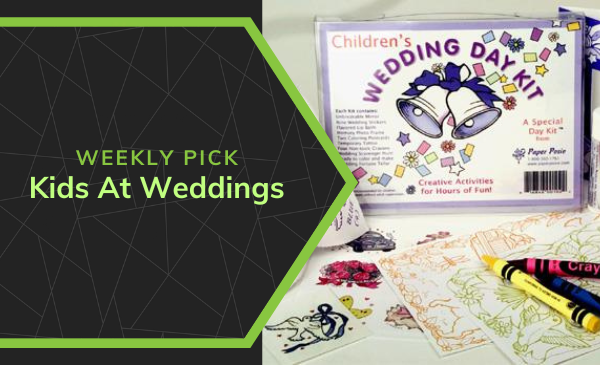 Build traditions for the young guests at your wedding with Kids At Weddings!
Kids At Weddings offers books and activities for all young wedding guests, to help create meaningful memories and happy events. Whether you're looking for a gift for your flower girl and ring bearer, or want to add some fun for the kids attending your big day, Kids At Weddings has everything you need! Choose from books like "Flower Girl A-Z" or "10 Cool Things About Being a Ring Bearer." The Wedding Day Activity Kit offers a variety of activities for kids to enjoy, including coloring activities and a scavenger hunt!
Find out more about Kids At Weddings in the video below or at kidsatweddings.com!