Are looking to stock your shelves with all natural beauty products? Do your customers crave lip gloss, hand lotion and body soap that has harnessed the powerful, nourishing benefits of nature without the use of unnecessary additives? If your customers are health conscious and want products that not only bring out their inner beauty but help revive their skin at the same time, you want to carry deVine Beauty beauty products!
The Power of Wine Grapes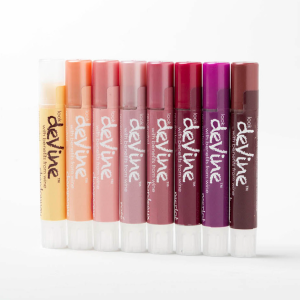 This company addresses beauty and health from the inside out. They have extracted all the impressive, wholesome benefits of wine grapes and infused them into their product line resulting in new and innovative items. So what does this process add to an already wonderful product?
Resveratrol – a powerful antioxidant found in the skin of red grapes that contains phytoalexin (an anitmicrobial substance).
Grape Seed Oil – An antioxidant rich in phenols. It's a wonderful moisturizer containing large amounts of linoleic acid (a fatty acid essential for cell membranes and skin health).
Red Wine Antioxidants – or polyphenols, known to fight free radicals and help prevent cell damage.
It is the combination of these natural elements into every item they produce which supercharges their line into a natural powerhouse of skin care and rejuvenation. And each item is manufactured in the USA in an award winning facility that exceeds federal quality standards and operates under the strict guidelines of the FDA. The facility is also USDA certified organic!
Wonderful Products to Wow your Customers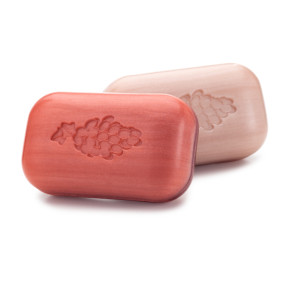 So you know the products are great, but what exactly are they? You can buy their all natural lip gloss in ten distinct aromas and hues that any wine lover will recognize:
Bordeaux

Cabernet
Champagne
Chardonnay
Merlot
Rose
California Sparkling Clear
Sangria
Pinot Grigio
Pinot Noir
But that's not all. They also carry whole body Rose and Merlot soaps, a Chablis Body Souffle, a Chianti body lotion and a Chianti hand cream. And all of these items are available either retail or wholesale! But what if you want to carry more buying options for your customers? No problem. They have packaged the lip gloss in doubles for those who'd like to try more than one and even collections divided by lights or darks.
So if you're concerned about providing your customer with a variety of products that offer the best in beauty and in nature, deVine Beauty is for you!