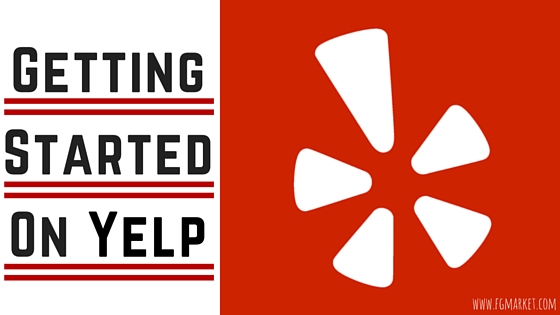 Is your business listed on Yelp? Chances are, yes, you're already on the popular website that lets anyone leave a review of your business for thousands of other people to see. That's because anyone can also create a page for your business in order to leave a review, even if they don't have any ownership of your business. So, even if you've never signed up for a Yelp account, even if you've never even heard of the website before this article, you might have been getting reviews from customers — both positive and negative — for quite some time.
If this is the case, then the first thing you need to do is make sure you claim that business listing as your own! You want to be able to control your business's page, to be able to interact with your customers, and the only way to do this is by claiming your Yelp business listing.
By claiming your listing, you'll also verify certain information that might have been entered incorrectly, by either the Yelp team or the person who listed your business on their site. You'll also find yourself being discovered more often by search engines, such as Bing, whenever someone searches for your business.
In this article, you'll find a step-by-step guide to setting up your free Yelp listing, and also how to claim your listing if it already exists. Check out the easy-to-follow steps, and you'll get discovered by customers in no time!
Setting Up A New Business Listing
Step 1: Search For Your Business
The first thing you'll need to do is navigate to the Yelp page for business owners, by clicking this link https://biz.yelp.com/. From here, you can search and see if your business is already listed on Yelp. Use the two search boxes to search for your business name and the location it's near. Make sure you've already signed up for a free Yelp account before you start this process.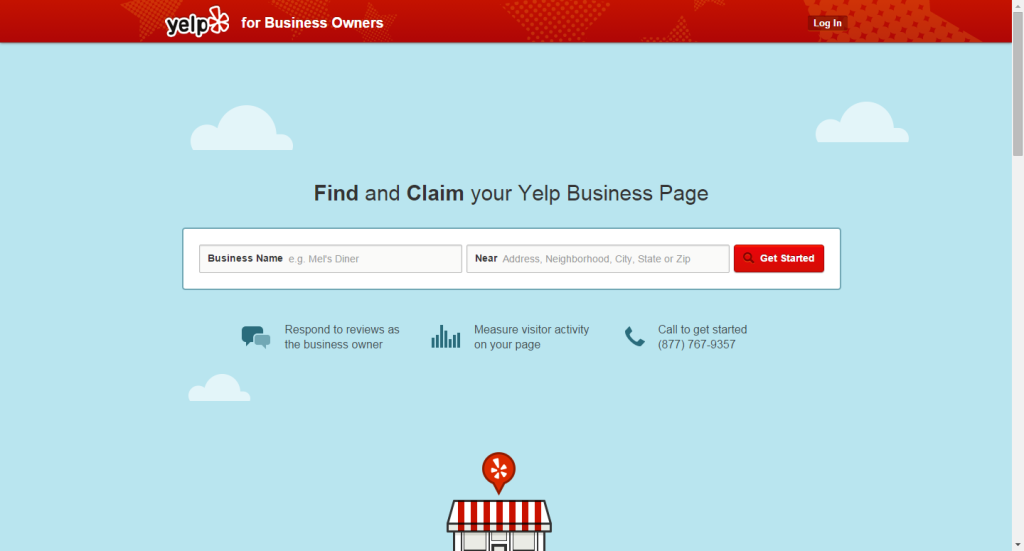 If no one's listed your business yet, this screen will show up. To add your business, click the blue link that says "Add your business to Yelp."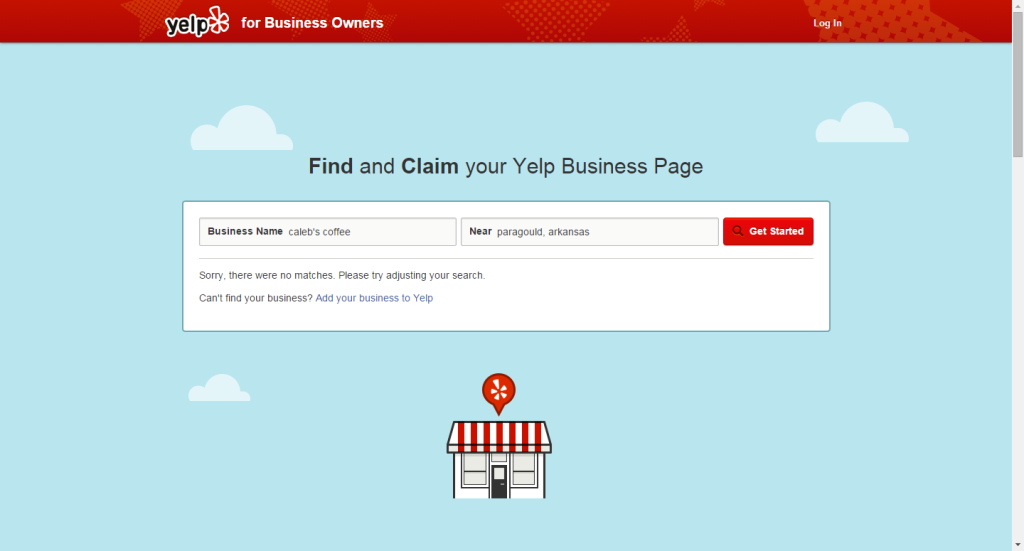 Step 2: Add Your Info
You'll be brought to a page that lets you add all of the important info for your business, such as your business name, address, phone number, website, etc. It's important to note that if you don't want your business's location to show up on your page, simply take out the street address, and leave the city and state info in the boxes.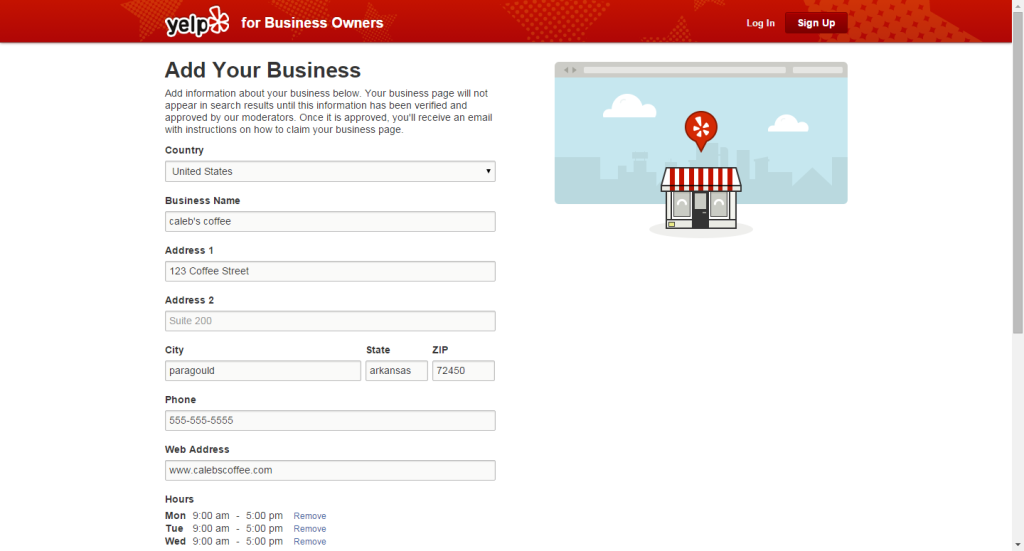 Below this, you can add your store hours. Click the dropdown menus to add the hours your business is open on each day. To add a day, click the "add hours" button beside the hours you're adding. Do this for each day of the week your business is open.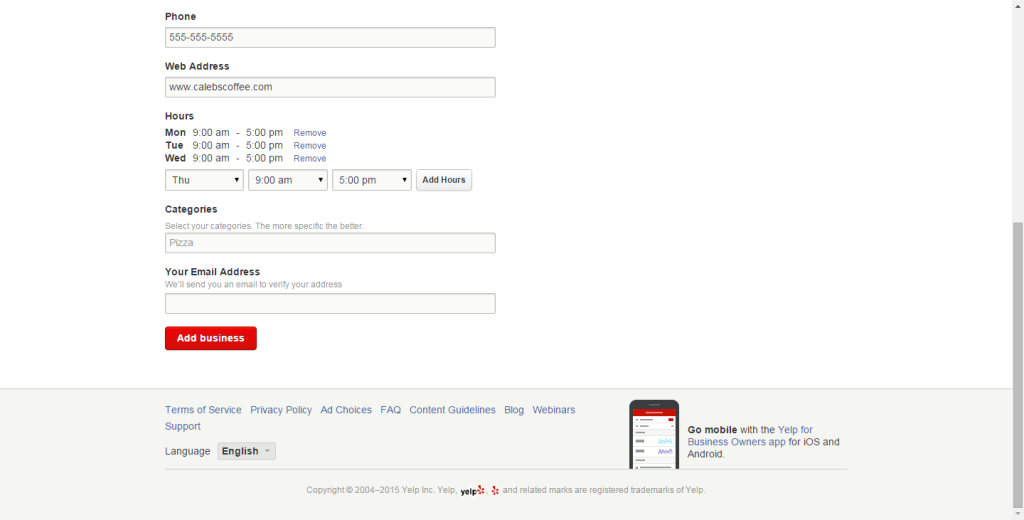 You can also add up to three categories to list your business under. This helps customers find your business more easily when searching for certain keywords. Finally, add your email address underneath the categories box and click "save changes," so Yelp can send you a confirmation email.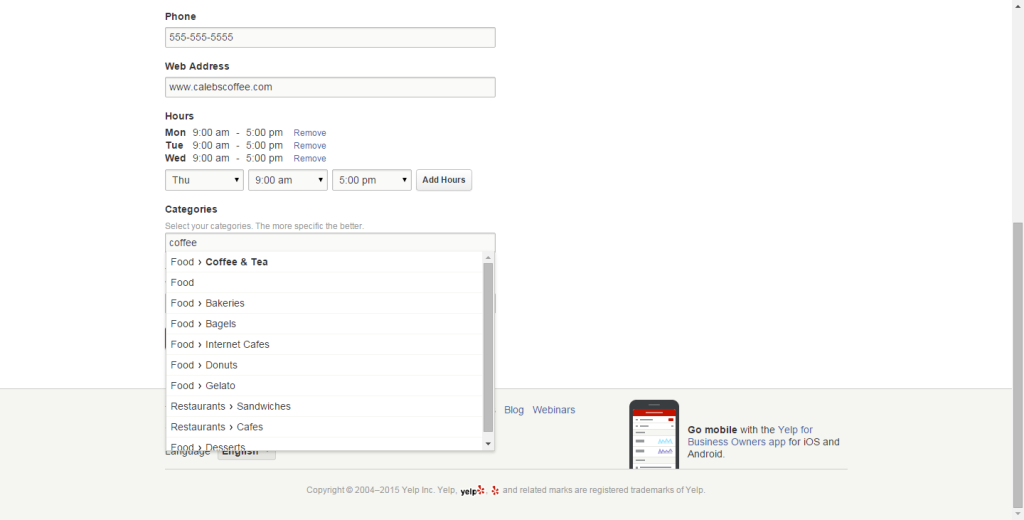 Step 3: Confirm Through Your Email
Go to your email address that you entered to confirm your business.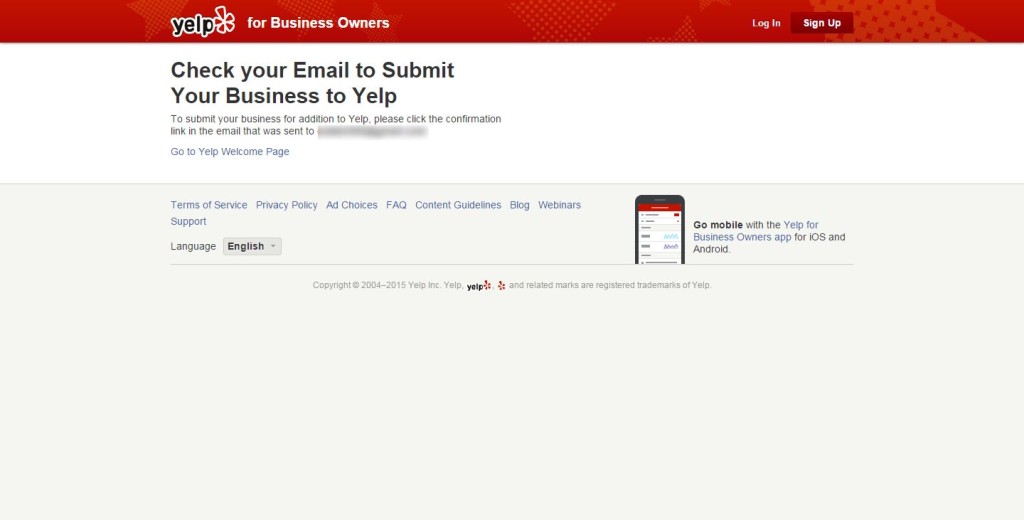 Simply click the red button that says "confirm email address" to move on to the next step.
This will open a new browser tab, where Yelp lets you know that your business will start showing up in search engines and on their website once their team has reviewed this information. This usually takes up to 48 hours. In the meantime, you can click the blue link that says "View Your Business On Yelp" to edit your business's page.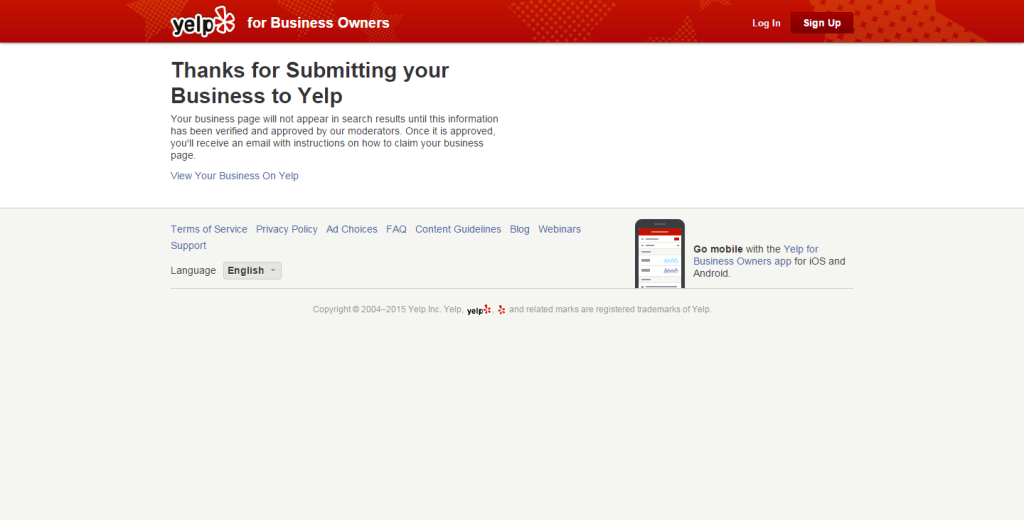 Step 4: Customize Your Page
This is your page on Yelp. You can edit information from this page, such as your store hours, phone number, address, view the reviews you've received, and even add pictures of your business.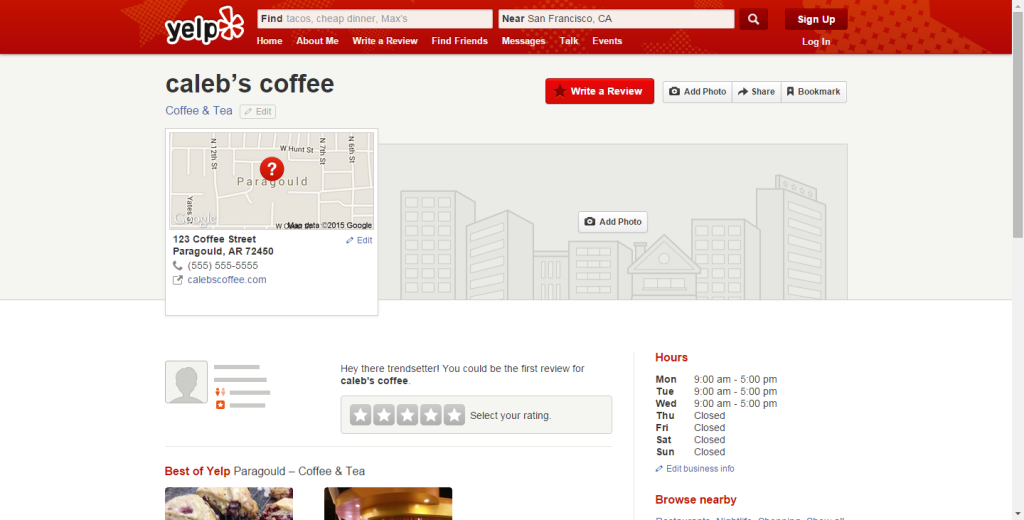 On the left side of your page, you can click on the button that says "edit" underneath the map of your business's location to edit the main info for your page.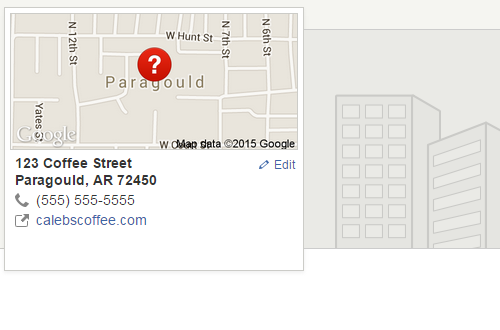 If you want to add pictures of your business or the products you sell, click on the "add photo" button on the right side of your page.
Claiming A Pre-existing Business Listing
If you search for your business, and find that someone has already created a page for it, you can choose to claim this page, by clicking on the red button that says "claim this business."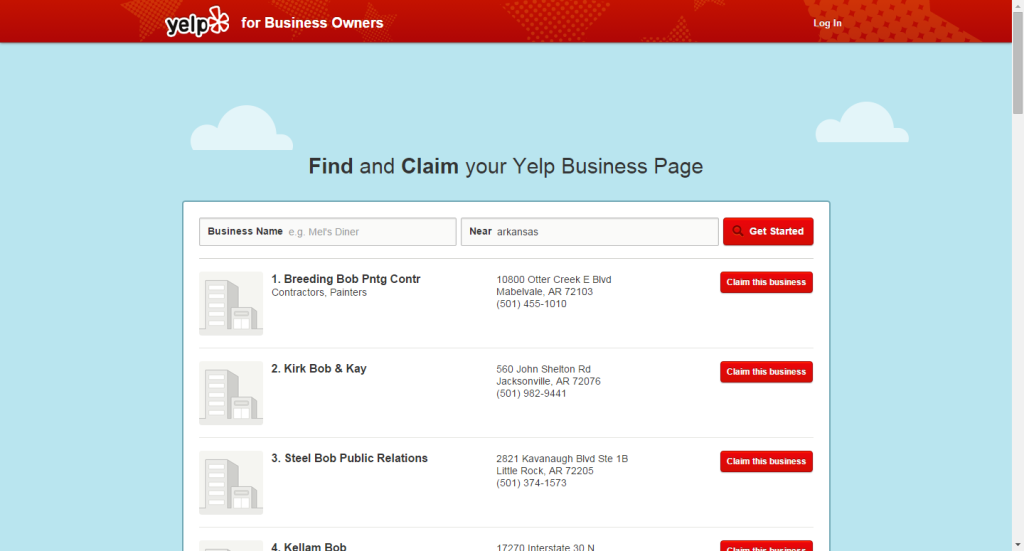 If someone has already claimed your business, and you want to take ownership of it, click the blue link that says "already claimed."
Then, click on the link that says "reclaim it."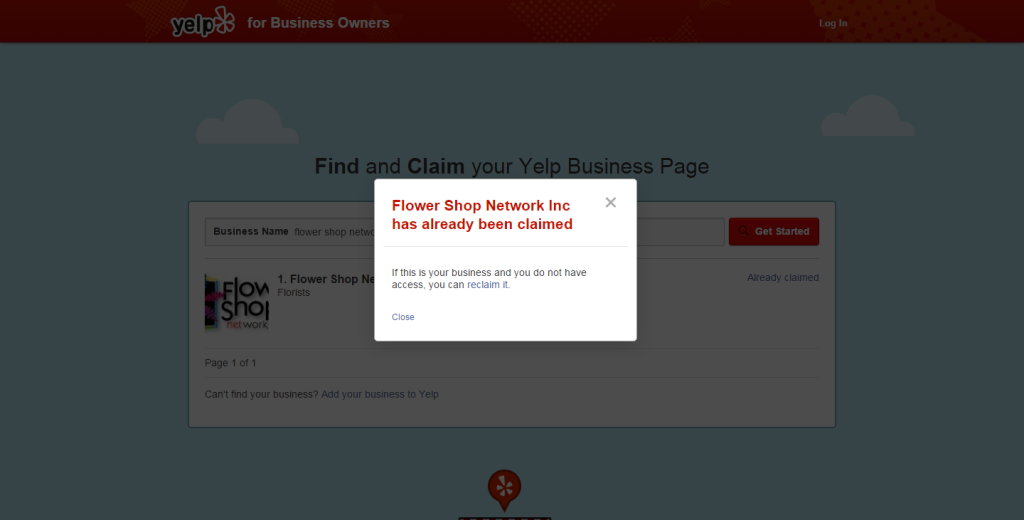 Here, you can create a business owner account for your business, and start the process of claiming your business. The steps follow the same process as setting up a brand new business.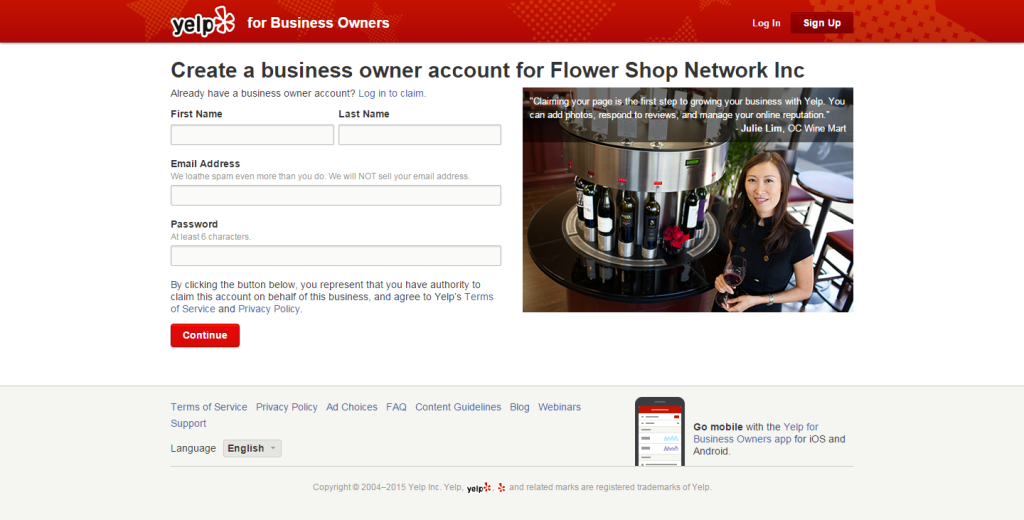 That's it for claiming your business on Yelp! It's simple and quick and takes only a few steps to set up your page and start using your Yelp page to attract more customers. With the vital reviews you'll be getting from customers, you'll be more connected to them than ever before!