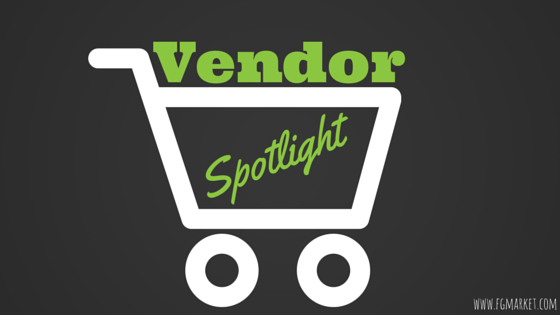 At HEAVENDROPt, it all comes full circle. People with developmental/intellectual disabilities, along with veterans with disabilities, create products out of used military parachutes and sell them, with the profit going to people with developmental/intellectual disabilities, and veteran assistance organizations. They call it their triple bottom line and it's a really great thing.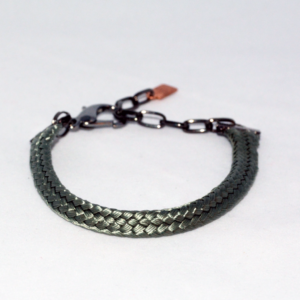 It's a social enterprise that prioritizes people, planet, and profit done in association with Evergreen Life Services.
Sue Buchholtz, CEO of Evergreen (an organization whose mission is to provide services and support to people with intellectual and developmental disabilities), was invited to an Air Force Base in Florida where she saw the potential to develop products from parachutes that could not be used again.
From there, she wanted to develop a social enterprise that included employing people with disabilities, giving back to veteran organizations, and recycling. That's where Heavendropt began. Put simply, they create unique products made from parachutes and sell them in order to benefit veterans.
Let's start with the military parachutes and the products they make from them. The parachutes are ultra durable and make for great necklaces, bracelets, bow ties, tote bags, and more.
The necklaces are made from authentic recycled military parachute material and decorated with individual designer beads; each one is unique and you can get them in blue, green, red, gold, pink, and black.
A really great find is the parachute tote bag. One side of the bag and the straps are made from parachute material and even features the HEAVENDROPt logo. Tote this bag around for your groceries, carrying sports equipment, or for keeping all that stuff you have in the trunk of your car.
Keep your cat, dog (or even your horse) in style with the tie on pet bandana. They come in five sizes, based on the neck size of your pet, and are military green with the HEAVENDROPt logo. The parachute choker is a requested addition to the line. This snug-fitting necklace has a gunmetal lobster claw clasp and chain with the copper charm logo. This product closely resembles the cause bracelet, made of 6" of recycled authentic military parachute cord.
Many nonprofits feature rubber bracelets to show support for their organization. How perfect is it that HEAVENDROPt uses parachute cord, instead? You can also find this product as a tri-braid.
The ties they sell are inspired by paintings of people with disabilities. They partnered with The Necktie Company and was among one of the first nonprofits chosen for this honor. The Patriot Tie in red, white and blue was created by Jane W. She said that she wanted to paint a police officer and a flag. She created a stunning design with red and white stripes and an officer in blue.
Buying these products ensures that people with disabilities, wounded warriors, and their family members, gain specific but transferable job training and employment opportunities. These products are unique and support a great cause. For more information, check out HEAVENDROPt!