Cancer is a horrible, life-threatening disease that takes the lives of millions of people each year. One person who knows the seriousness of a cancer diagnosis all too well is Kathy Honey-Murphy, who was diagnosed with stage 3A breast cancer in 2011.
But Kathy didn't let her diagnose dictate the direction of her life. Instead, she chose to create the moniker Cancer Girl and teach cancer a lesson: that no matter what life throws at you, humor can always get you out of a rut.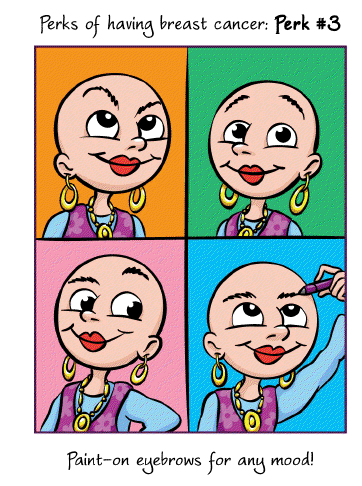 That's why she founded Cancer Girl LLC, where she creates fun, humorous, and uplifting greeting cards that feature beautifully illustrated cartoons.
These cards exist to lift the spirits of those who have been given cancer diagnoses. Check out Cancer Girl LLC's wonderful products today, and give your customers some inspiration!