To top off those amazing gifts that you feature in your store, that extra special touch that is needed is a beautiful card to go along with it. Cards help convey your customer's feelings and showcase the joyous occasion. Cards & stationery are a great accent to any gift or just a great gift on their own. Along with the rest of the products, this wholesale line continues to grow and develop new and unique trends. So, FGmarket has our top picks for cards & stationery.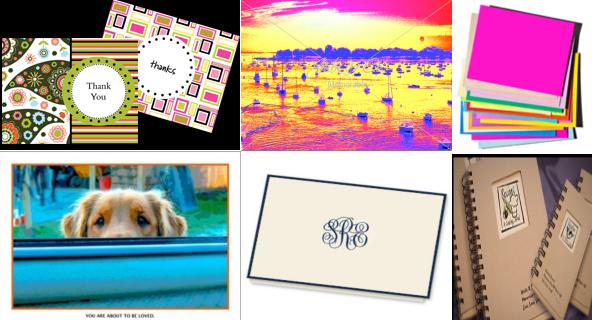 1. Boxed notes from PJ Invites Inc. 2. Birthday cards from Gabe & Co. 3. Envelopes from Heinrich Envelope Corporation 4. Eco-friendly pet greeting cards from Lightmark Press 5. Monogrammed note card from Embossed Graphics 6. Journal from Journals Unlimited Inc.
There are so many cards & stationery product lines out there that you won't have any trouble finding a few that your customers will enjoy. Just remember to focus on your target market and think about what they will enjoy in invitations, stationery and greeting cards.