We've made it half way through the year; you are now starting to see sales trends and how customers are spending their dollars. By using that information, start formulating what you need to keep stocked in your shop for the rest of the year, including upcoming holidays and events. So to set your shop apart from others, mark your calendar and plan for the holidays!
Back-To-School Ready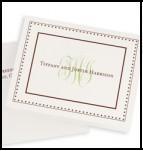 Even though school is out, focus on what to stock up on for the upcoming school year. Take a look at items to buy for back-to-school that everyone will enjoy. You'll find novelty items such as flash-drive memory bracelets, personalized note pads and decorative lunch sacks that are all excellent back-to-school items to stock.
Parents will want to buy school items for their younger children, college students and even themselves. You're not only appealing to students, but you can appeal to everyone. Whether they are in school or even working, stationery, school and office accessories appeal to all customers.
Focus On The Holidays
Sit down and list all of the upcoming holidays. Why? So you can start creating the best marketing plan for your shop to promote the upcoming holidays. You might be surprised at how many holidays you're missing out on. Here are a few examples.
September Holidays – Plan a store promotion for Labor Day – think picnics and barbecue. Grandparent's Day is a great holiday to promote personalized gifts.
October Holidays – To get your customers ready for Halloween parties, stock up on spooky party decorations, orange Halloween lights and other Halloween decor. Sweetest Day is coming up on October 15h. So, stock up on your favorite sweets. Also, Bosses Day is just around the corner so be prepared with personalized mugs and gift baskets.
November Holidays – Celebrate USMC (United States Marine Corps) Day and Veteran's Day with licensed products. Don't forget Thanksgiving; be sure to stock your store with colorful fall decor such as, fall pumpkins and Thanksgiving cornucopias.
December Holidays – December 7th is National Letter Writing Day. Play it up with a stationery promotion, offer a percentage off of all personalized stationery products on that day.
Stock your store with fun personalized products, such as holiday ornaments, and Christmas stockings! Items like these serve multiple purposes in sales, they make great gifts to give, as well as decorations for homeowners.
New Year's – With New Years not long after Christmas, promote your New Year's accessories and novelty products.
Don't just sell items for the mainstream holidays or events, set your shop apart by using the odd and obscure holidays and events. Look at all the different vendors you buy from, the products Continue reading "Get in Gear – Stock Your Shop for the Rest of the Year" »