What makes gourmet chocolate so special isn't just the delicious cacao– it's the other scrumptious flavors and ingredients that go into making it unique and irresistible.
When you bite into a piece of Chocolat by Quintessential Chocolates, you can taste the quality, the intricate way the flavors blend together, and the handmade goodness of its recipe.
These aren't the same common ingredients found in chocolate at your local grocery store. These chocolates have a little something extra that stays true to the Quintessential Chocolate name–liqueur.
Full of Spirit
Since 1984, these truffles, colettes, and other delicacies have been created using a 200-year-old process. Using a cornstarch mold, the liqueur praline (the sugar crust) is made from and captures the essence of the top brand liqueur that goes into it.
From scotch to wine, these spirited chocolates blend perfectly with their liquid center to create a special treat for adults. Because of the sugar shell, the essence of the top shelf liqueur brands are maintained in each piece of rich dark chocolate.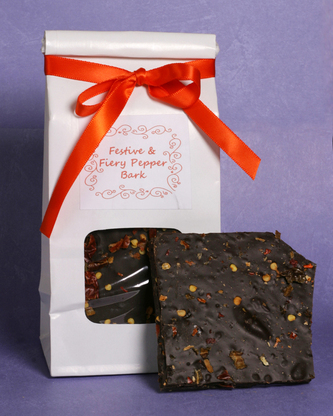 Sweet Tooth
While 55 flavors are currently available, more than 170 flavors have been created in the forms of creams, fudge, barks, and more. Distributing nationally and internationally, they use over 40 spirits and non-alcoholic flavors as well as customization to private labels.
In 1993, a non-alcoholic line was created using coffee and fruit nectar that duplicates the essence of spirited chocolate. Imagine mixing rich dark chocolate with tantalizing espresso filling or fresh peach nectar!
These combinations along with their other products– barks, hot chocolate mix, and assorted chocolates–are hard to refuse.
This holiday season, make it easy for your customers to find the perfect gift for dad or the family connoisseur.  With Chocolat by Quintessential Chocolates, your customers will enjoy having something uniquely gourmet they can really sink their teeth into.