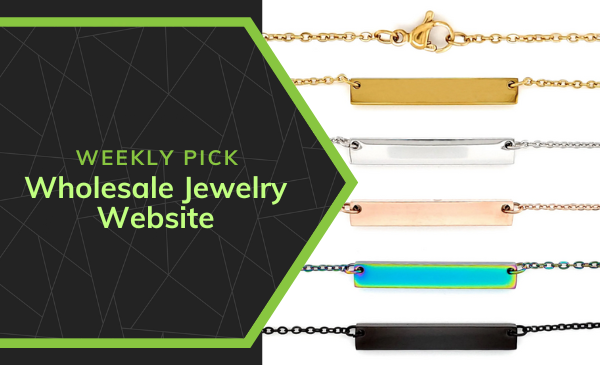 Find all your jewelry needs with Wholesale Jewelry Website!
Continue reading "FGmarket's Weekly Pick: Wholesale Jewelry Website" »
With Spring coming up, special holidays, birthdays and parties come along with it. Therefore, your customers need beautiful gifts to give, and they want to find these gifts in your store. So, need ideas on great gifts to feature in your store? Fresh Jewelry Company offers fashionable jewelry that any girl would love to add to their jewelry collection.
Fresh Jewelry Company is a sterling silver company that features beautiful pieces of jewelry from Mexico. Providing it's customers with unique and quality jewelry pieces, that are full of character and rich in design is something they strive for on a daily basis. You'll always receive beautiful jewelery and respectable customer service with them.
When shopping with this wholesale jewelry provider, you'll find pearls, pendants, necklaces, cords, bracelets, rings and earrings. All are made of great quality and a unique design that your customers will find no where else.
Beautiful Floral Jewelry
How about offering your customers their beautiful flower collection? A collection that would be great for any store, especially flower shops! Beautiful jewelry that actually features real flowers in a sterling silver frame are a must have for your store.
Great circle or square pendants that you can put on a bracelet or necklace along with their earrings feature daisies, forget me nots, rosebud, roses and mixed flowers. Doesn't everything sound so unique and fashion forward? Your customers are absolutely going to love it!
Great Pieces To Personalize & Show Off Style
Along with their unique flower collection, they also provide a fresh water pearl collection, fashion rings and bracelets. Maybe your customers are looking for a birthday gift for their wife or mother.
So, show them their gorgeous sterling silver pendants that they can place on bracelets or necklaces. A starfish, flower, heart, cross, sand dollar or snowflake would be great for any occasion and any recipient.
However, if your customers want the gift to be more personal, they can choose one of their initial jewelry pieces. A sterling silver necklace with the recipients initial and a pearl gem to go with it will be great as a gift! Not just a gift idea, but your customers will want to purchase this for themselves too!
Your store maybe full of wonderful housewares, floral arrangements or personal care items, however, lining your shelves with Fresh Jewelry Company's products will make it that much better. Beautiful Continue reading "Fresh Jewelry Company: Offering Fresh Takes On Beautiful Jewelry" »
The most luxurious jewelry made with the highest quality materials can be found from JewelzDirect. Customers who are in search of  beautiful accessories for themselves or lavish gifts for others, will be in awe of this upscale diamond and gemstone fine jewelry.
The styles available are bracelets, earrings, necklaces, pendants, and rings. Their diamonds are exquisite; they also carry gemstones such as the Smokey Quartz, Peridot, Ruby, Blue Topaz, Opal, Tanzanite, and more that are all equally as stunning.
The sparkling diamonds and gemstones are all set in either 10K or 14K white or yellow gold, as well as .925 sterling silver.The romantic jewelry is perfect for any outfit—every day wear, business wear and professional attire, cocktail attire, formal attire, and more!
Jewelry has always been a treasured gift and is an exceptional way to share a special moment.
JewelzDirect also carries many trendy jewelry items such as vintage inspired pieces, birthstone jewelry, and genuine blue diamonds.
The low wholesale jewelry prices of JewelzDirect make it possible for you to offer quality jewelry to your customer's at prices you both can afford. You Continue reading "Sparkling Fine Jewelry that Radiates with Class and Elegance" »