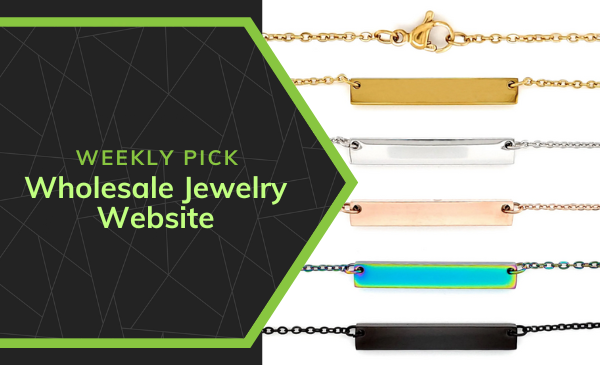 Find all your jewelry needs with Wholesale Jewelry Website!
Continue reading "FGmarket's Weekly Pick: Wholesale Jewelry Website" »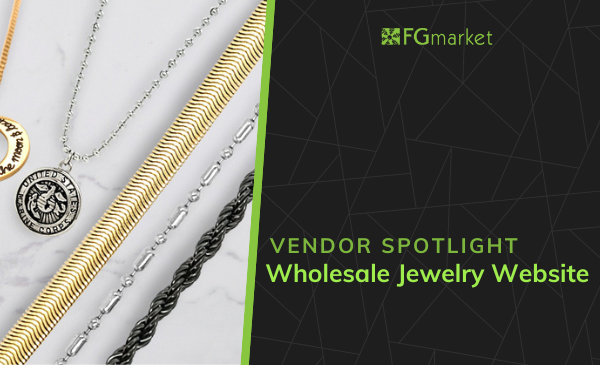 If you need affordable, high quality jewelry for your business, look no further than Wholesale Jewelry Website! 
Continue reading "Find All Your Jewelry Needs at Wholesale Jewelry Website" »
Most jewelry and accessories seen today can be found on a multitude of shelves in any store on the block. Isn't it time to break away from the normal, bland jewelry?
That's where Lynette's passion came from. She has enjoyed making unique pieces for over two decades! A hobby turned full-time when the demand for beautifully crafted jewelry and accessories rose, Rockhill Designs is the only spot to shop for jewelry these days. Rockhill Designs features three categories of custom jewelry. These are jewelry, watches, and accessories.
The Rockhill Designs jewelry line consists of bracelets, earrings, necklaces, and rings. The bracelet line displays thoughtful pieces made with a wide variety of materials. Choose from sterling silver to copper chains. The "All in the Wrist" dangle is a crowd favorite bracelet. Earrings come in many shapes and sizes. Rockhill Designs has just the one for you. Whether it's a big hoop or small studs, Lynette has created the best-looking custom pieces around.
Necklaces are another popular piece in anyone's wardrobe. Lynette and Rockhill Designs features eight different styles. These are leather, mixed metal, statement, tassel, multi-strand, pearls and sterling, pendant and single strand. No matter your taste, the perfect necklace for any occasion is waiting for you at Rockhill.
Rockhill Designs carries only the best products and they have teamed up with TOKYObay and La Mer watches. These watches are beautiful and functional. They pair perfectly with all of the handmade creations Lynette comes up with. More than 20 styles of watches to pair nicely with a new ring or bracelet!
Continuing to manufacture only the best products, Rockhill Designs took the passion and dedication of jewelry and put that into the accessories line. This unique line features belts, headbands, scarves, silk jewelry rolls and wristlets.
Your favorite outfit is sure to impress when paired with jewelry pieces and accessories from Rockhill Designs. Lynette's passion turned into a business that seeks to provide affordable, but truly beautiful jewelry to its customers. At Rockhill, they are all about beautiful jewelry, accessories, family and awesome customer service. The next time you're looking for gorgeous jewelry, check out Rockhill Designs!