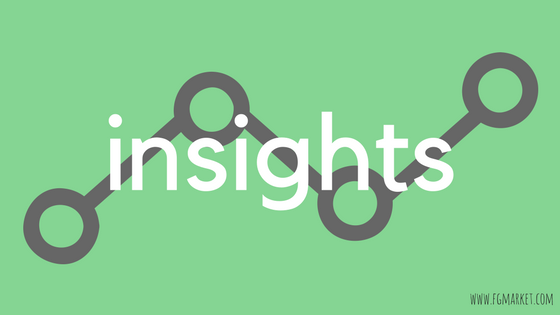 Knowing when to post on Facebook can be a hard decision to nail down.
Thankfully, Facebook Insights is here to help. The Insights of your Facebook Page are easy to access, as long as you have an active Facebook Page for your business, and have been posting on it consistently.
Your Insights can tell you a lot about your posts, from which ones get the most engagement, to what your demographics for your followers are, and how that can help you market your business on social media.
Facebook Insights also makes it a lot easier for you to know when your customers are online, and when will be the most likely time for them to see your post organically in their timeline.
Knowing when your customers are most active on Facebook can help you to grow your post reach numbers and, subsequently, your engagement numbers.
So, where do you go to access your Page's Insights? It's pretty simple, actually. All you need to do is go to your Facebook Page and then click on the tab at the top of your page that says Insights.
When you get to your Insights page, you'll see lots of data about your Page that Facebook has compiled for you, including Page Views, Reach, Page Engagements, and more.
To the left of the screen, you'll see a row of options for different segments of Page data that you can view. You'll want to click on the option that says Posts to view the date for all the posts you've published.
Data on when your fans are online is one of the first things you will see on this page and the main focus that we want to talk about today.
The data that is shown to you on this page is from a 1-week period of time, so you'll see that it has the data divided up by each day of the week, Sunday through Saturday.
If you hover your mouse over each day, you will see the data line on the graph below move to show you the number of people who were on Facebook at different times during the day.
If you don't hover your mouse over the days, and just look at the Times graph by itself, it shows you a weekly average of the times that your followers are online. And if you hover your mouse along the graph, you can see an average of how many people were online at any given time during the day.
Data like this can help you determine what times of the day you should be posting your content so that the maximum amount of people can view it. If you're like most small businesses, a.k.a. ones that don't have the time or resources to have more than one post a day on your Facebook Page, then you have to make sure you're posting at the optimal time.
Facebook Insights gives you a lot of easy-to-analyze data that can help you learn about your followers and when they're online. Make sure you're utilizing all the free tool that Facebook gives your Page so that you can make the best of it and keep your customers engaged.