Know what's trending for fall? FGmarket is here to give you the latest fall products for your store so you'll be ahead of your competition.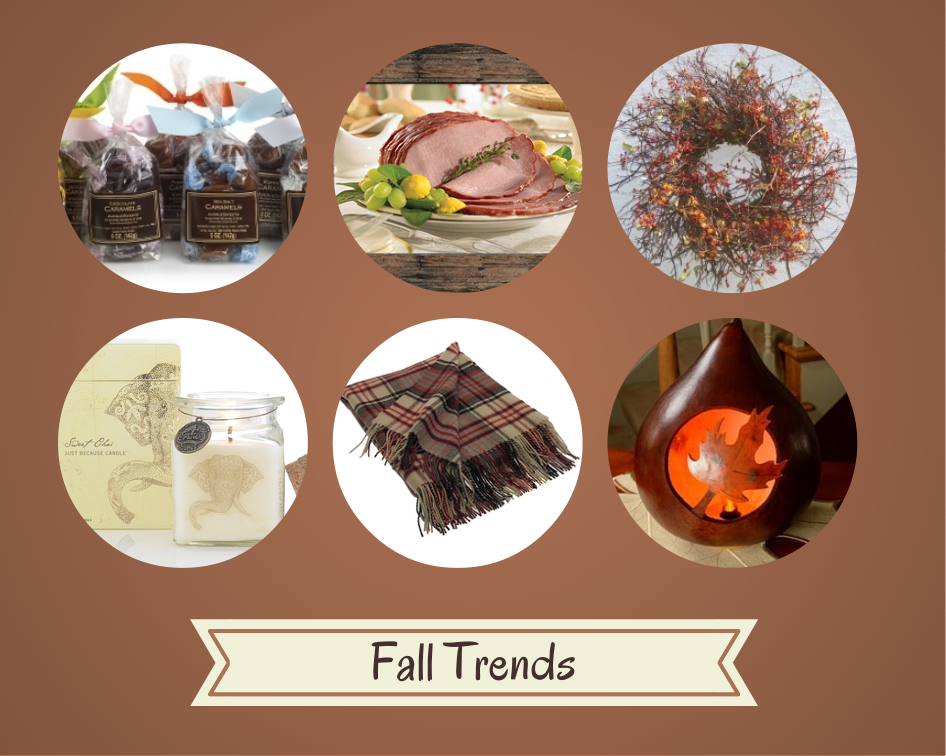 Customers will definitely want to satisfy their sweet tooth this fall and they can do so with these delicious caramels from AvenueSweets.
Ham for the holidays, there's not much more to say except that when your customers try the ham from Meacham Hams, Inc., they'll be in awe.
Decorate this fall with the beautiful wreaths from Forest Sculptures.
Pura Botanica Sweet Chai Soy Candle
Houses will fill with delightful scents when they purchase this great candle from Pura Botanica.
Great Scot International, Inc Woolen Blankets
Stay warm this fall with Great Scot International, Inc.
Decorate this fall with Meadowbrook Gourds. Their products will add a delightful touch to any home.